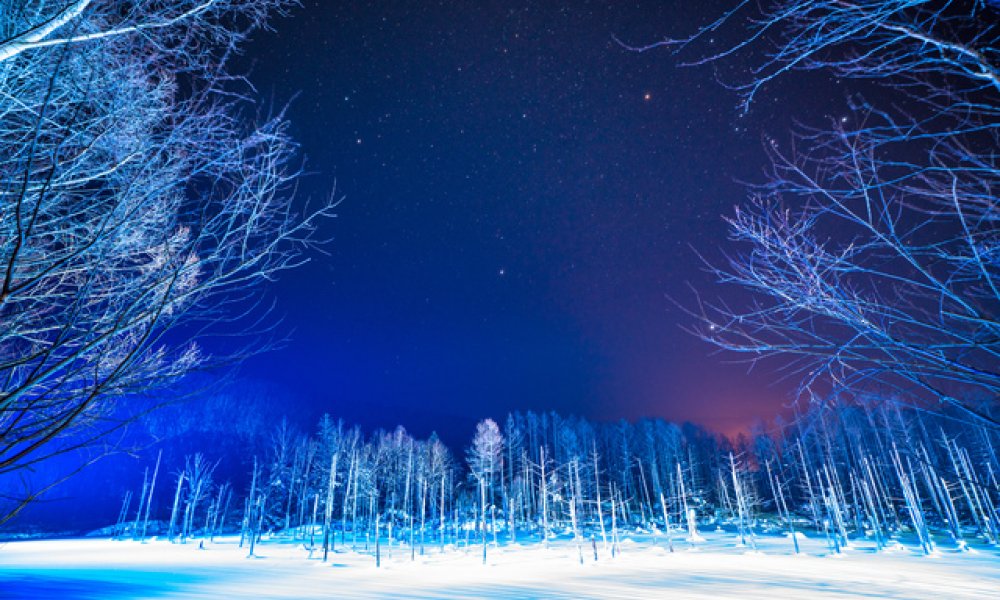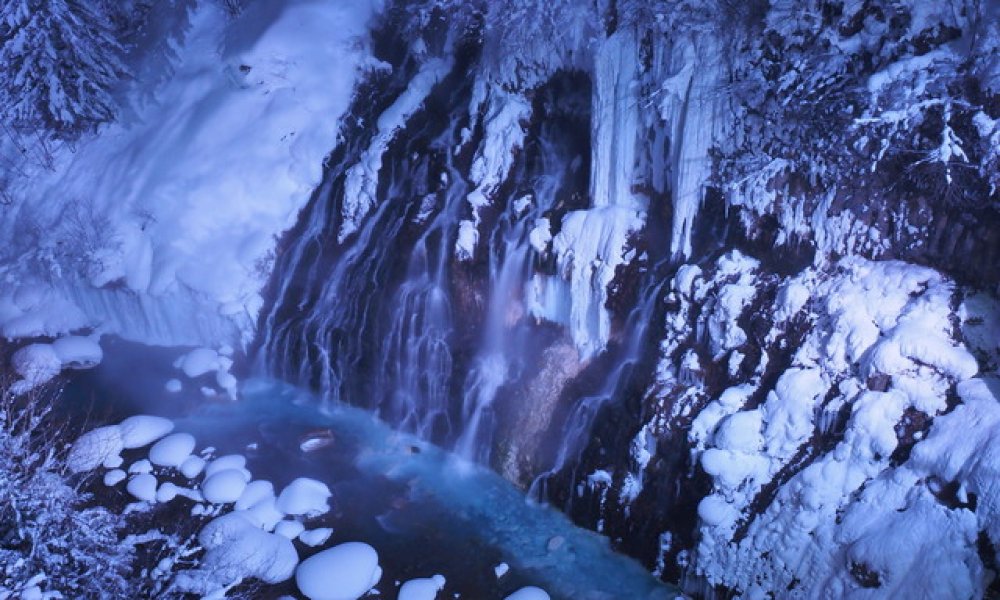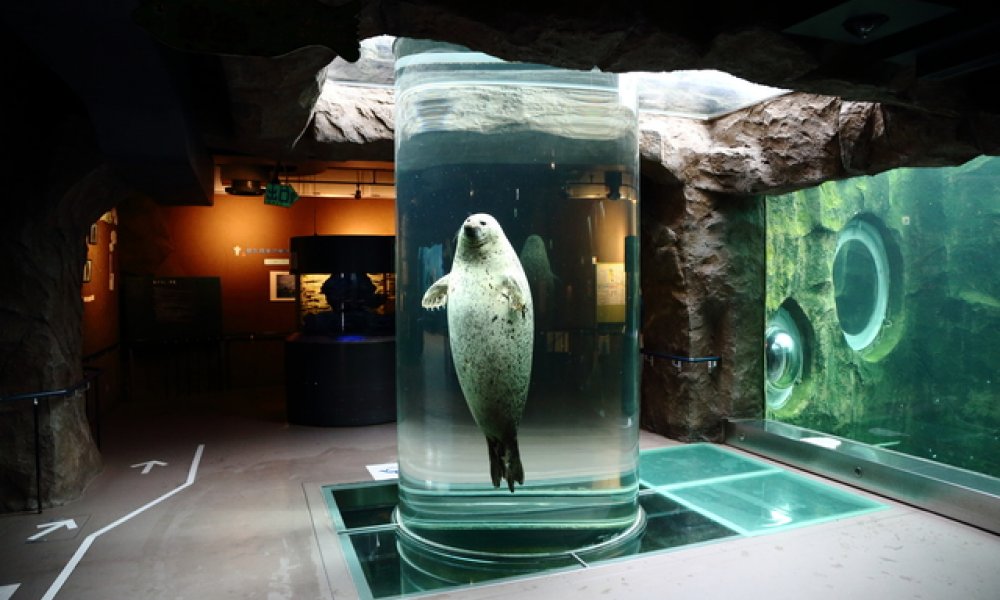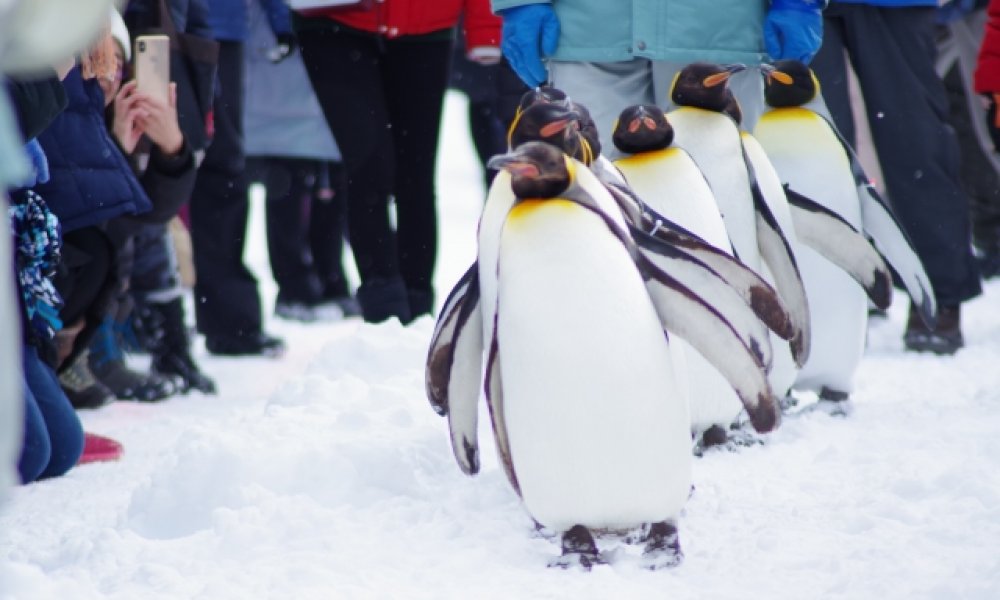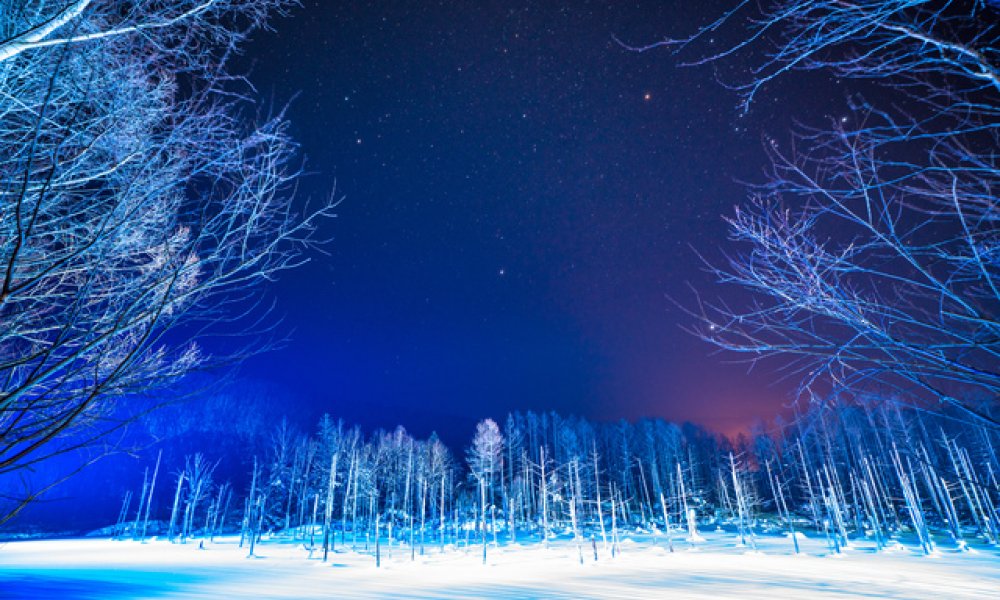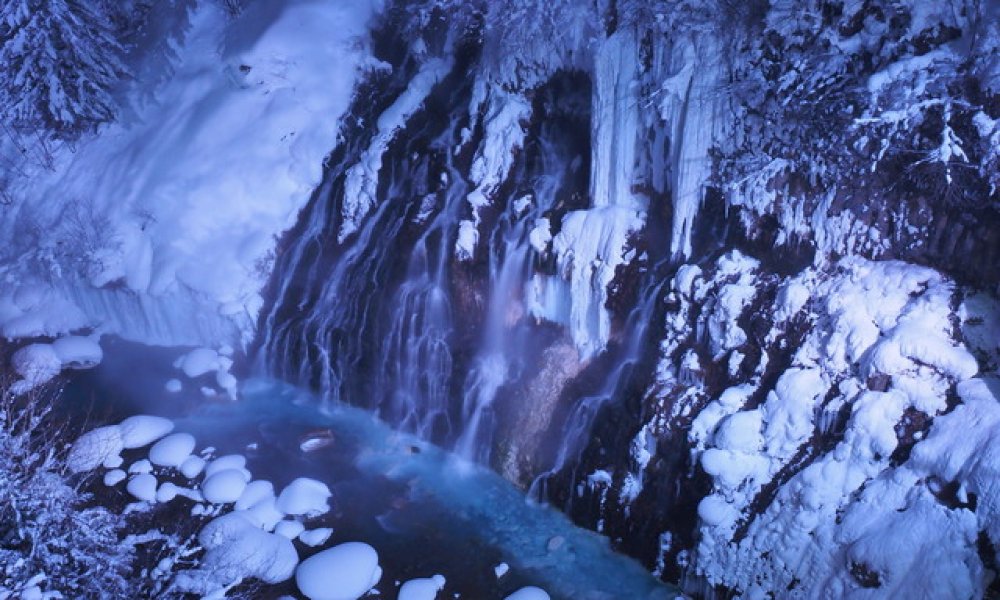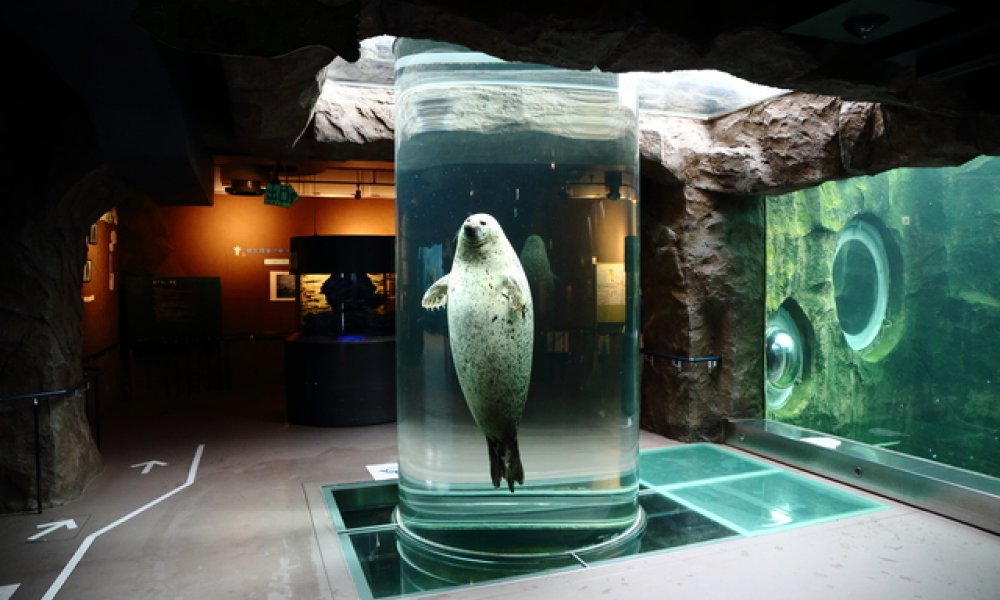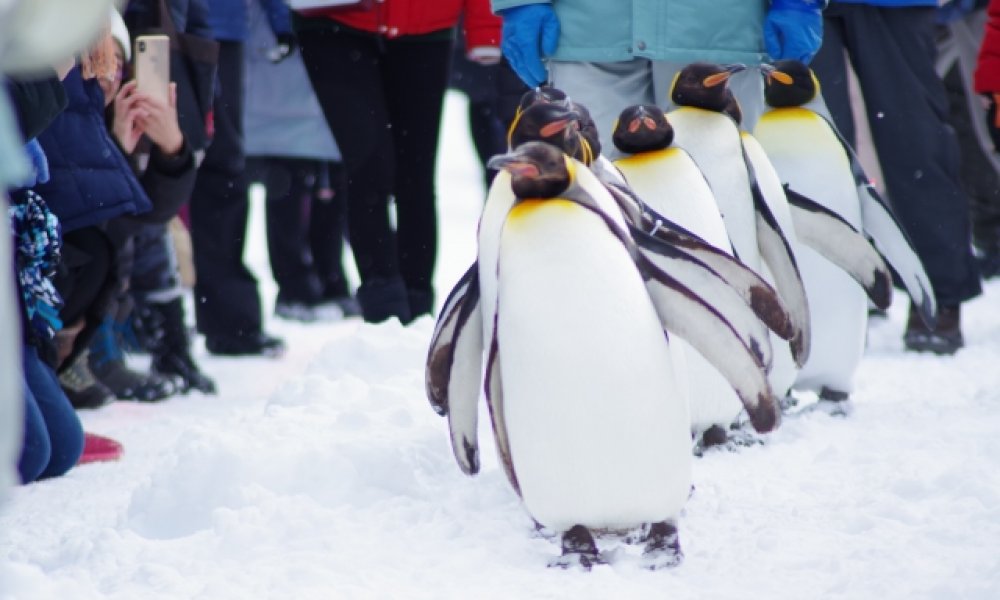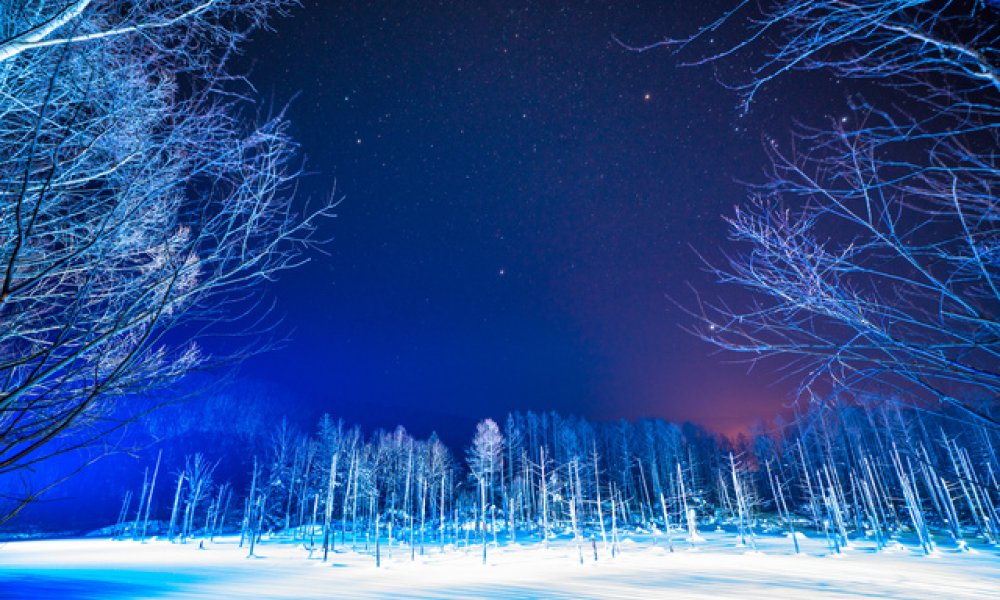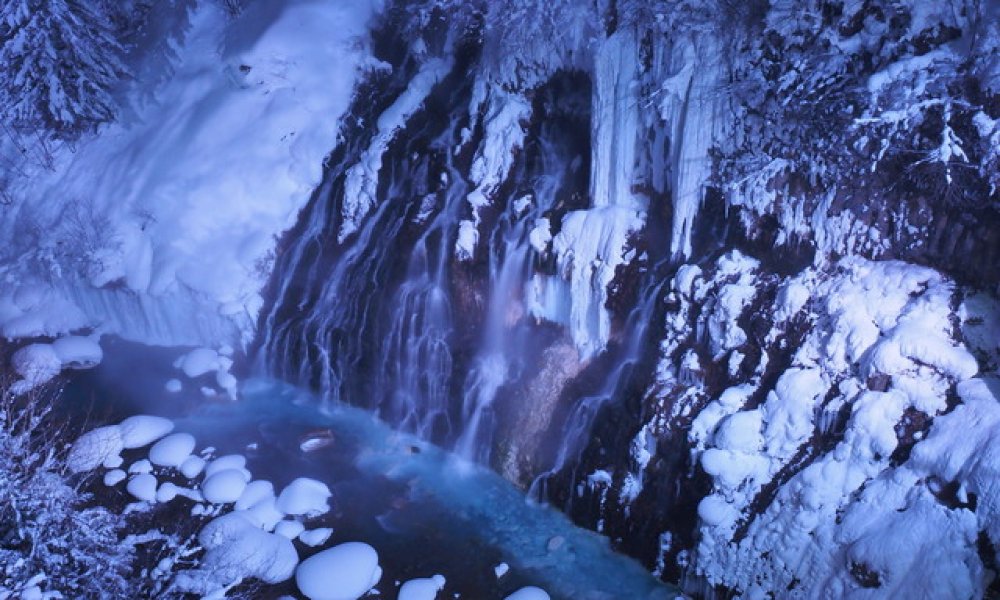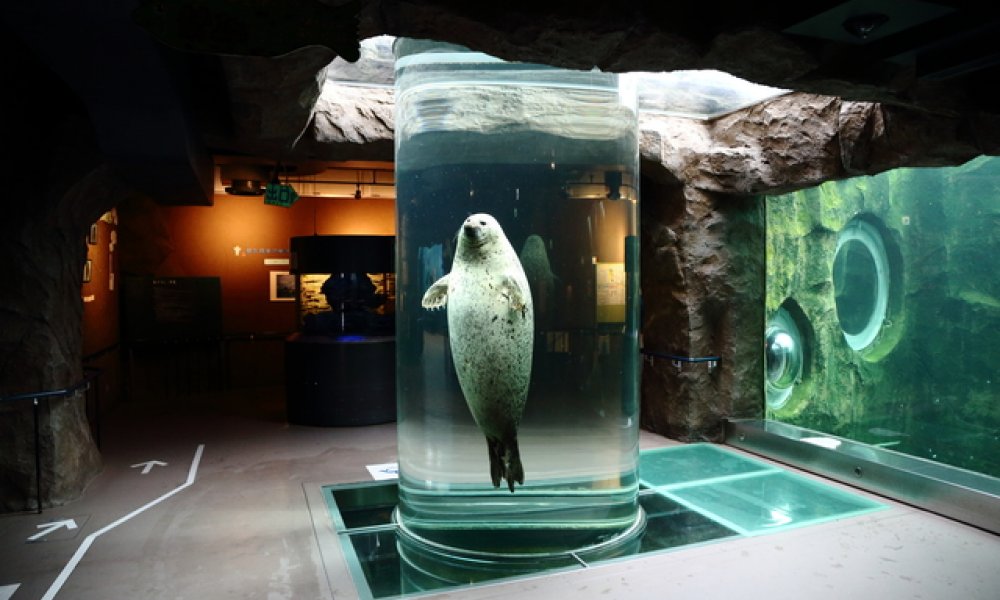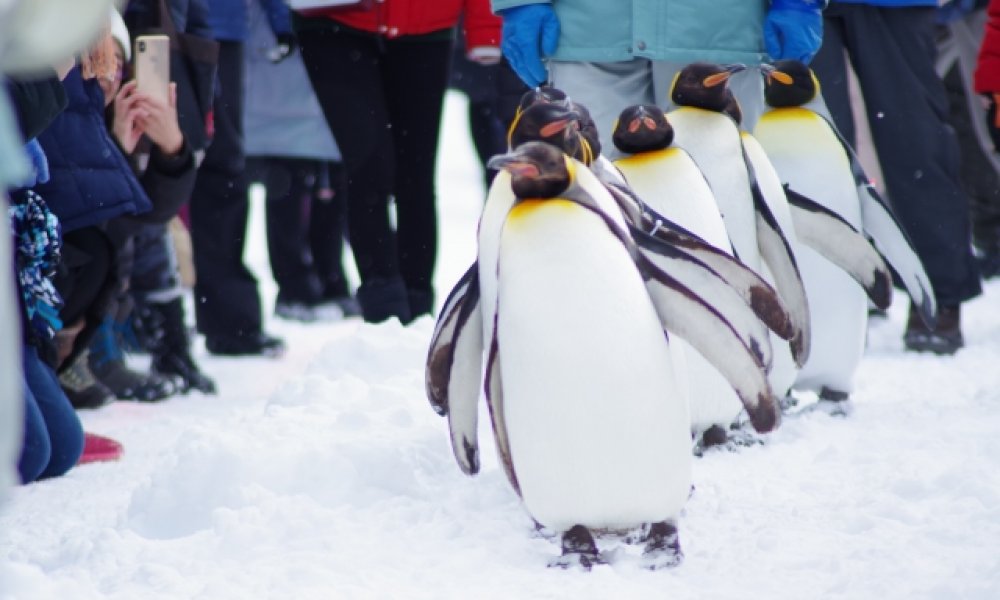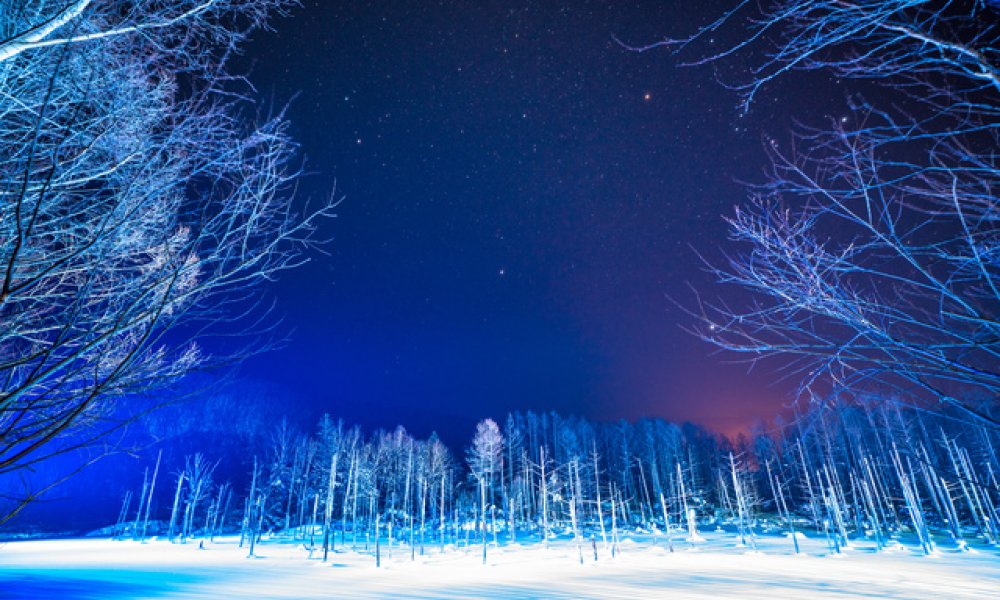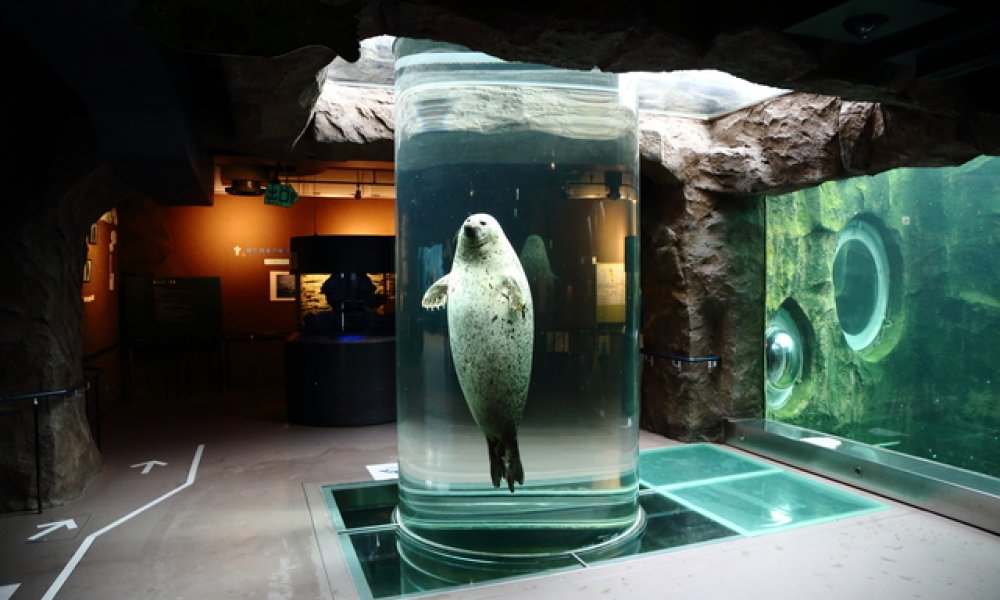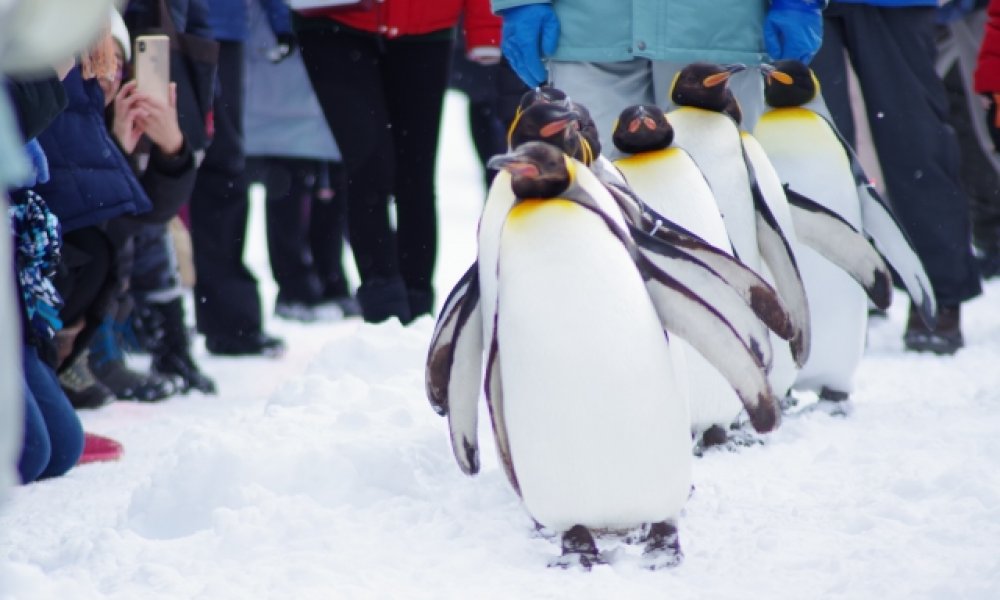 Joyful Winter Tour in Hokkaido! Visit Asahiyama Zoo, Fascinating Aoi-Ike Light Up and Shirohige Falls! SC0023
Departure Place

Depart from Sapporo
Departure Period

- 2021.03.31
Tour Length

1 day
Language

English, Japanese,
The can't-miss alluring Blue Pond (Aoi Ike) in Biei of Hokkaido! The pond light up only in winter just creates a dreamlike wonderland!
Visit another illumination sightseeing spot Shirohige Falls!
Hokkaido's one of most popular sites Asahiyama Zoo and its "Penguin's Parade" in winter! As the zoo in the northernmost of Japan, Asahiyama Zoo has brought many visitors for its admirable scene of strolling penguins! Make your awesome encounters with those lovely creatures!※ Please note this event cannot be seen in March.
Around the zoo it will be very easy to find instruction boards made by zoo staff and learn about animals through staffs' affectionate work!
During February and March, visit to local souvenir shop and Japanese sake museum will be included.
Departure Place
Meal(s)
Breakfast : 0 / Lunch : 0 / Supper : 0
09:30
Departure from Premier Hotel Nakajima Park Sapporo (Gathering at 09:20 am. Departing at 09:30 am)
Departure from View Hotels Odori Park (Gathering at 09:35 am. Departing at 09:45 am)
Departure from ANA Crowne Plaza : Sapporo (Gathering at 09:50 am. Departing at 10:00 am)
※ Gathering and departure at each hotel during March is postoned for 30 mins.
<Hokkaido Expressway>
(Take a rest at Sunagawa Highway Oasis)
13:00
Asahiyama Zoo
(Sightseeing, Lunch at own expenses/ Around 180 mins)
※ 2.5 hours will be allocated for visit during March.
16:30
Otokoyama Sake Brewery Museum
(Visit the museum with display from Edo Period/ Around 20mins )
※ This place will only be visited during March.
17:30
The Sun Kuroudo
(Shopping for local souvenirs / Around 20mins)
※ This place will only be visited during February and March.
19:00
Biei, Aoi-Ike
(Visit the light up event/ Around 30 mins)
19:40
Biei, Shirohige Falls
(Visit the light up event and photo taking!/ Around 20 mins)
22:30
Arrival at Sapporo Station = Odori Park = Susukino= Nakajima Park ( Between 22:30 and 23:00)
※ Return to Sapporo will be one our earlier between November and January.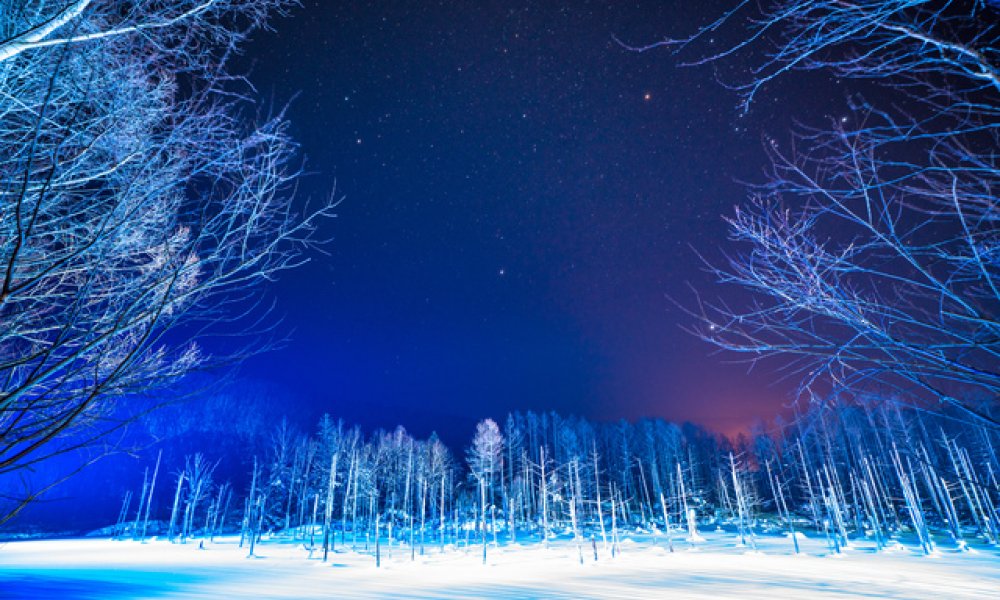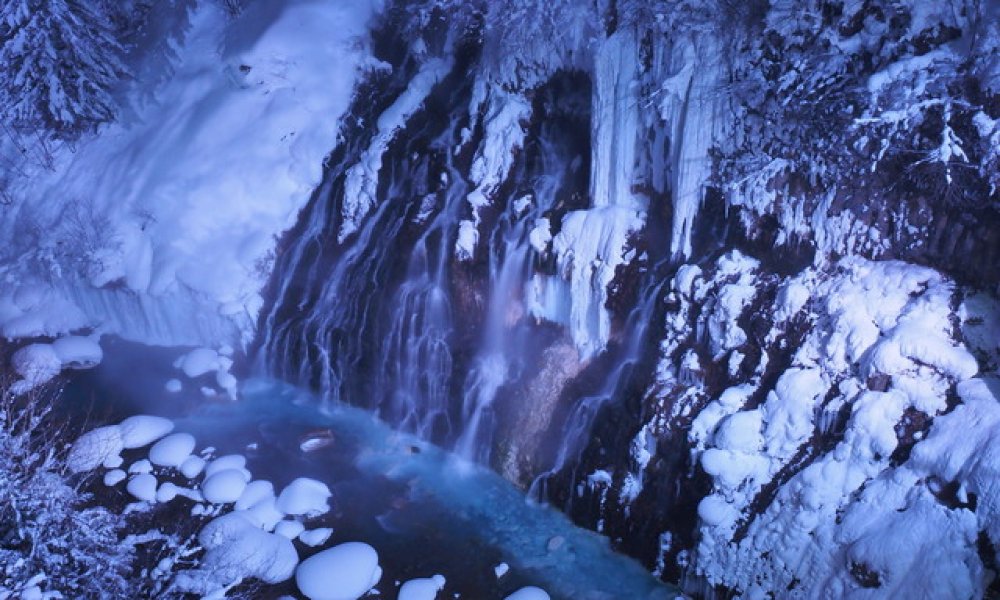 Aoi-Ike (Blue Pond) Light Up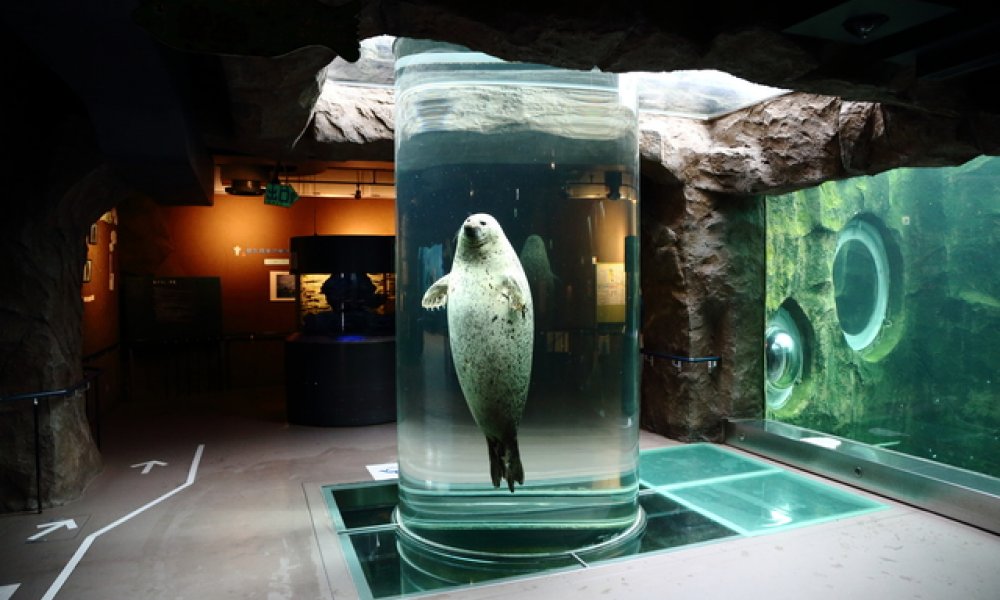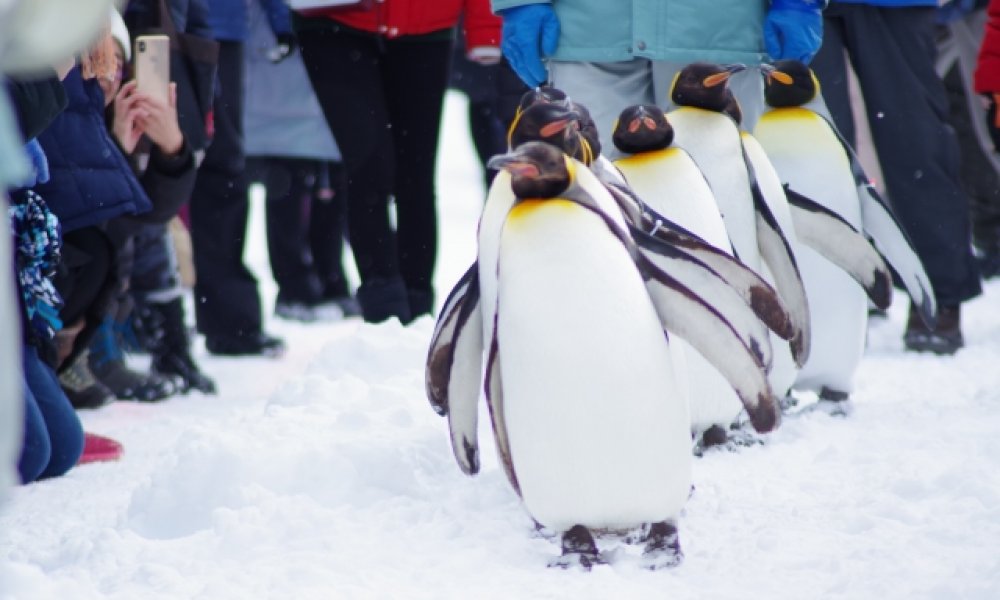 Asahiyama Zoo
Destination
Language
English, Japanese
Language Support

There will be no language support. Written guidance in English, simplified and traditional Chinese will be emailed to participants in their preferable language.

Staff will speak English to offer basic guidance. (No sightseeing guide will be made)

Minimum number of participants for operation
1 person
Notes

Local Japanese travelers may join the tour together.
Schedule may be changed or cut due to actual traffic condition or other uncontrollable incidents. Please kindly be noted.
This tour is operated on the basis of Japanese tourist industry regulation.
Admission fee for Asahiyama Zoo is included. Please kindly be noted that guide will not accompany to enter the zoo.
Lunch is at your own expense in the zoo.
There is a possibility that arrival is delayed due to traffic conditions. When meeting with stormy weather, the tour may be unavoidably canceled. Please kindly be noted.
Joining this tour on your last day in Hokkaido is not recommended. As there is a possibility of traffic congestion or other delay during the tour. In this case, no compensation will be made.
Schedules including places to visit and time in this tour differentiate during different departure months. Please kindly be noted the detailed contents in your selected travel date.
3-15 years old will be regarded as children price. For kids under 2 years old to join this tour, please make the booking through phone but not online. The tour fee is JPY500 per person.
Please be noted that in case of any reasons that the expressway is being closed, the tour will be proceeded with public road and other available expressway. And the resting stop will change to Michi-no-Eki as well.
Staying time at each sightseeing spot is subject to change depending on realtime traffic condition.
Please write down in the remark column to let us know which place you would like to depart and dismiss.
Please wear a mask while participating in the tour.
Cancellation Policy
| | |
| --- | --- |
| 10th day prior to the tour date | 20% of the tour fee |
| 7th day prior to the tour date | 30% of the tour fee |
| 1th day prior to the tour date | 40% of the tour fee |
| On the day the tour starts | 100% of the tour fee |
Book Now !