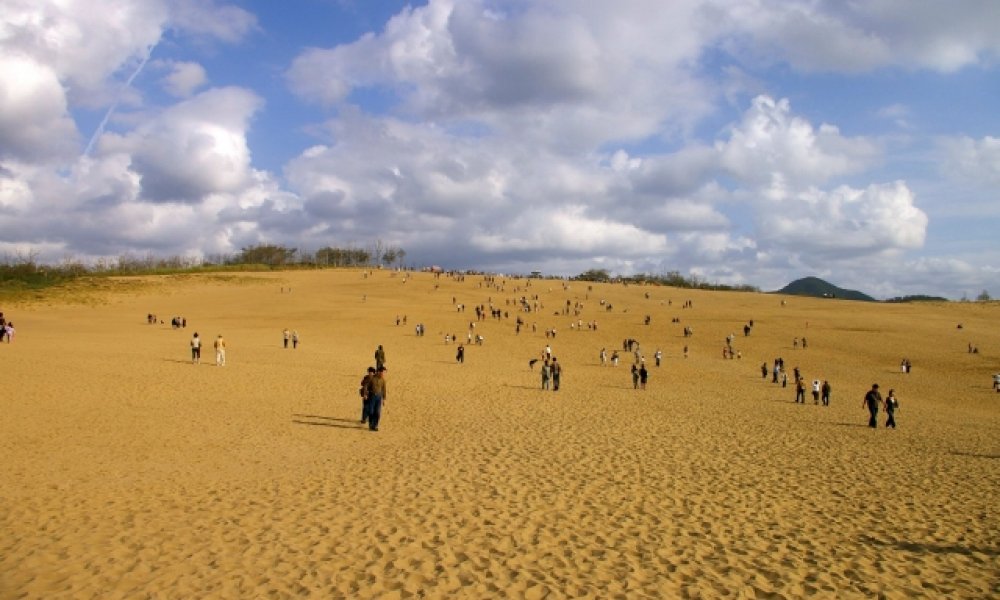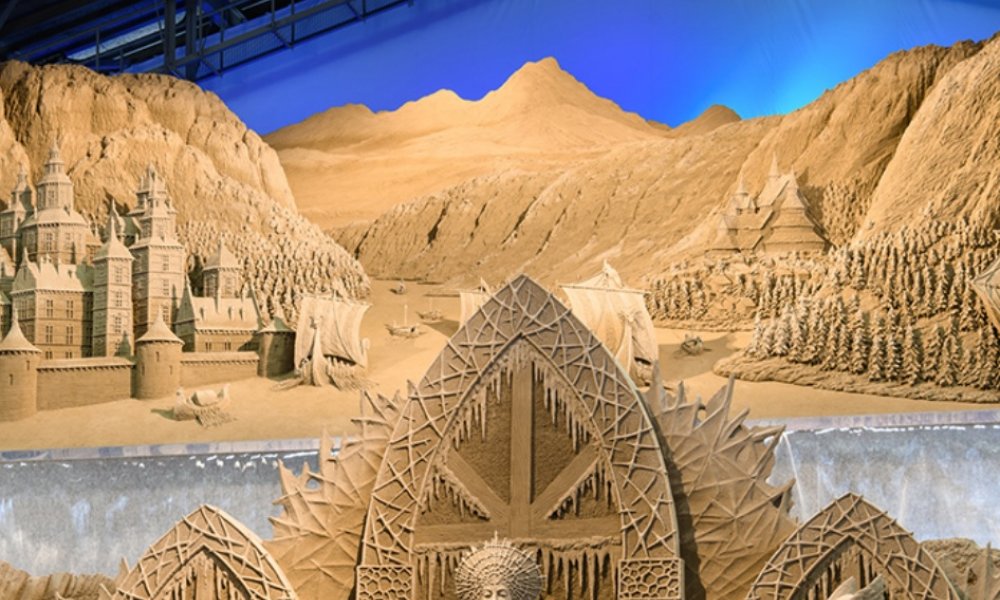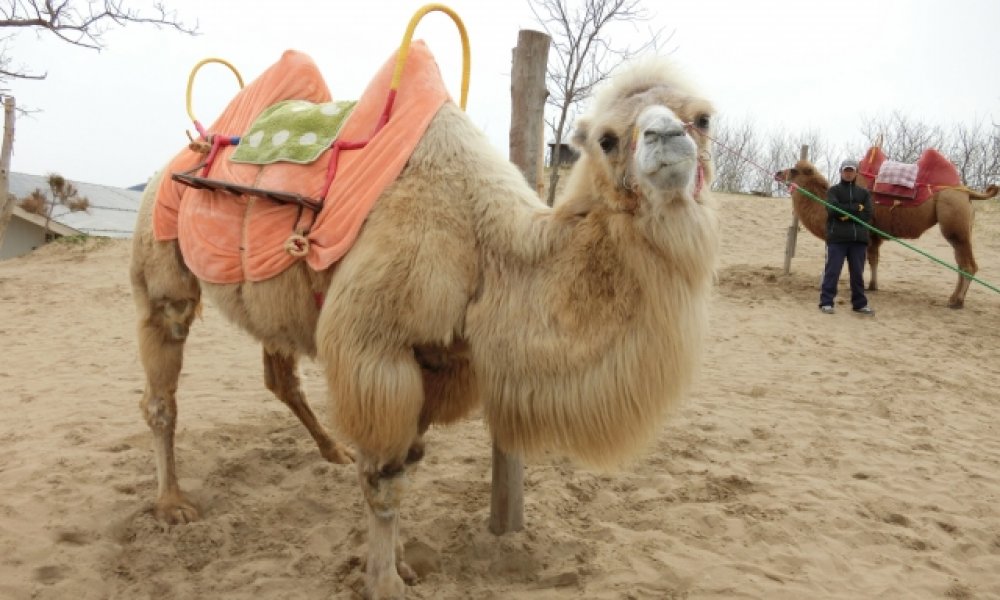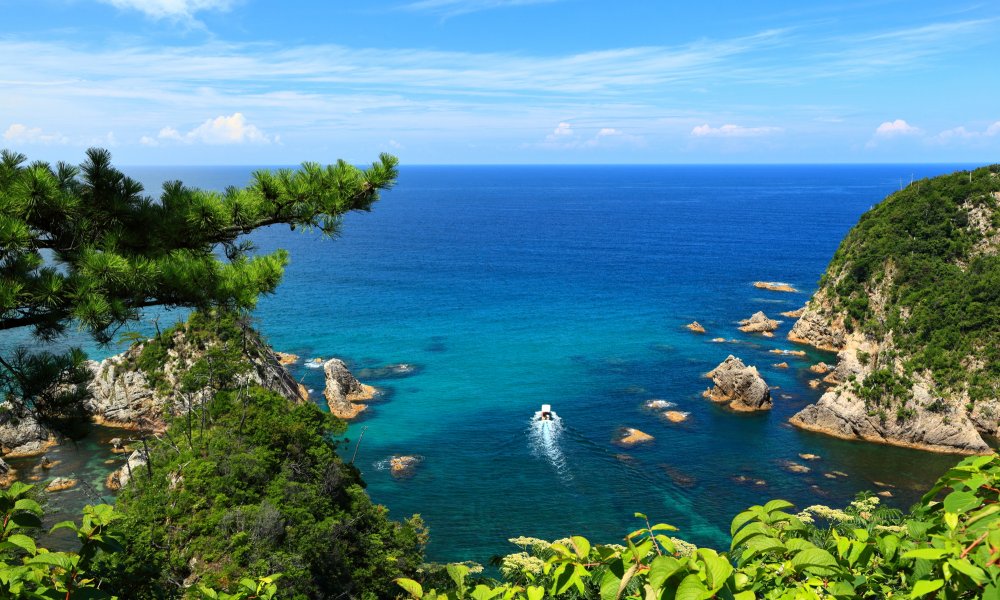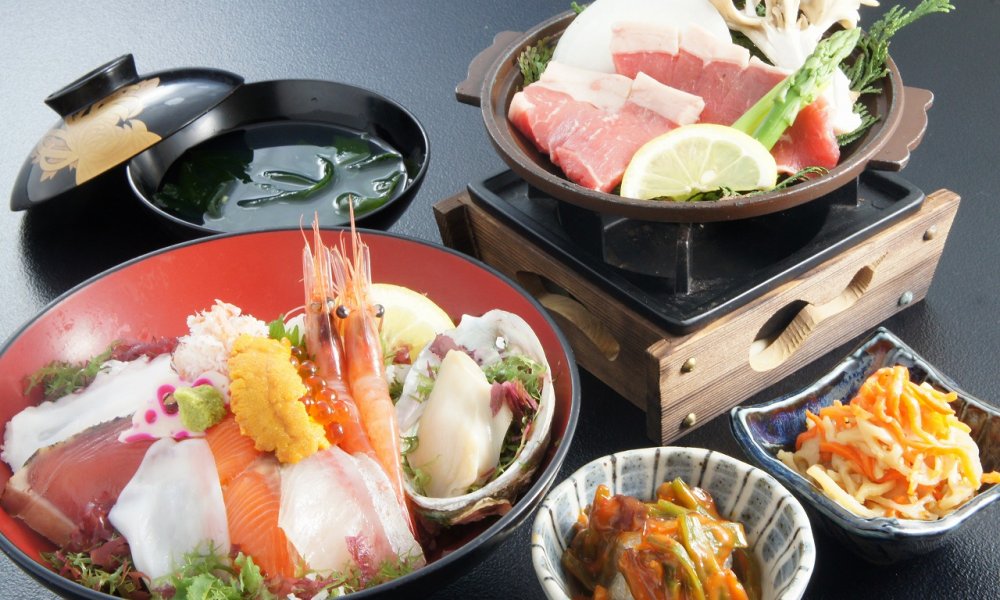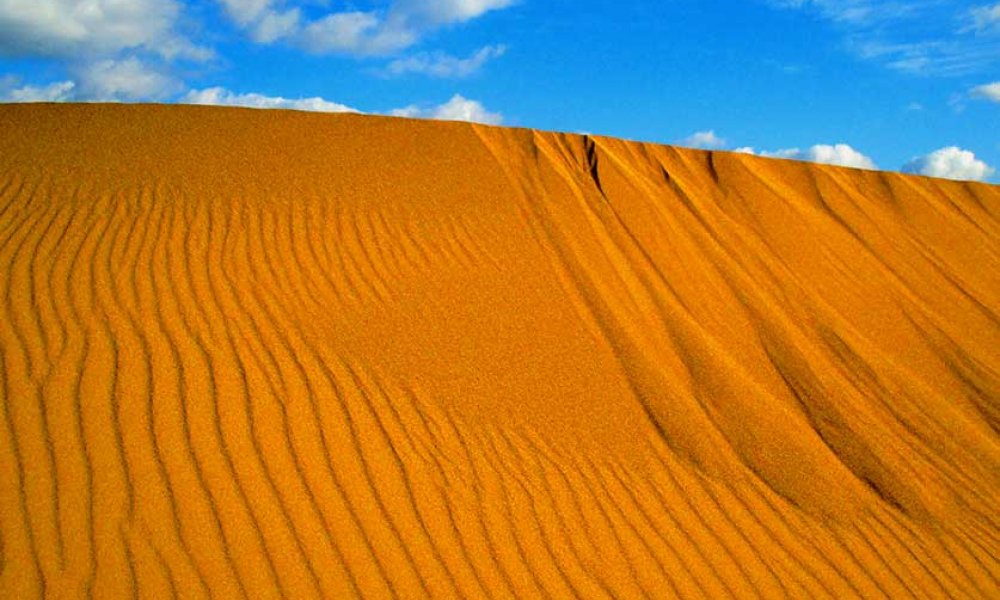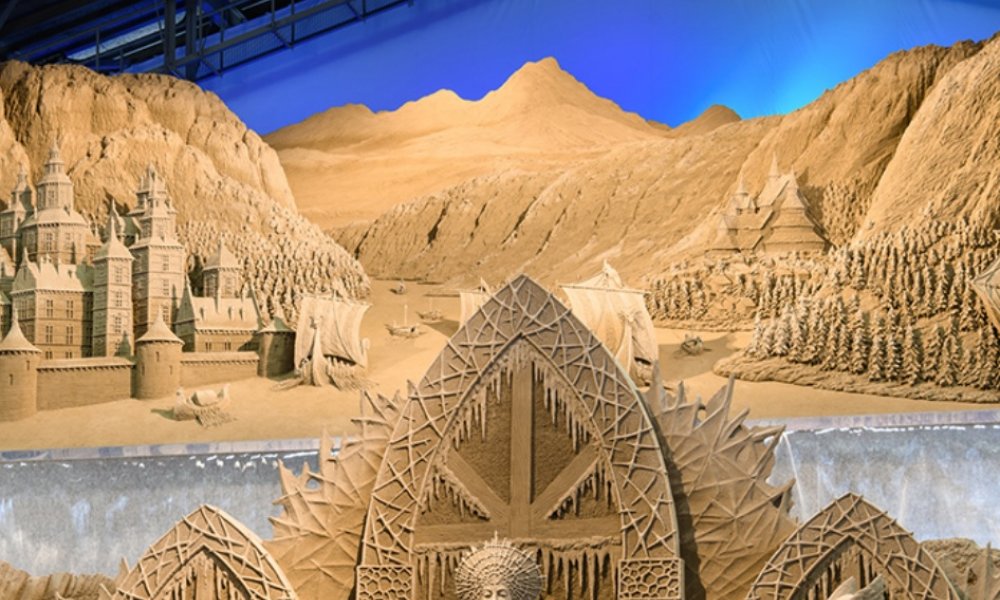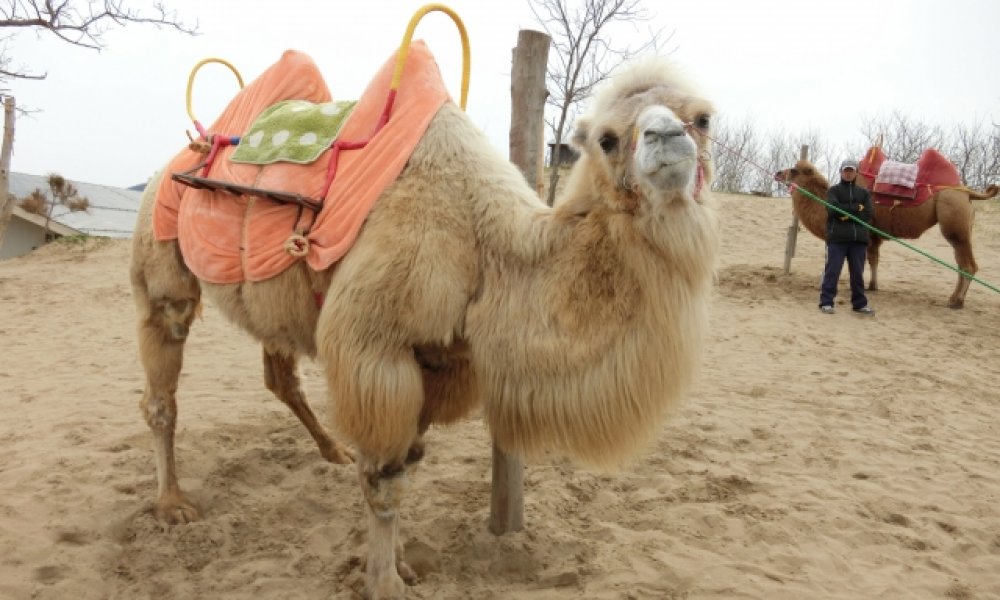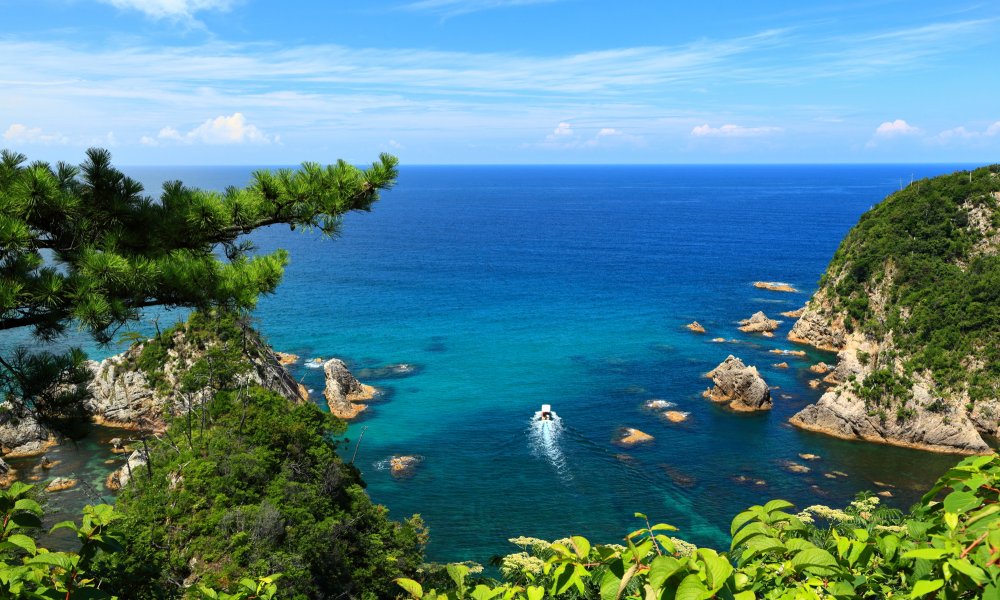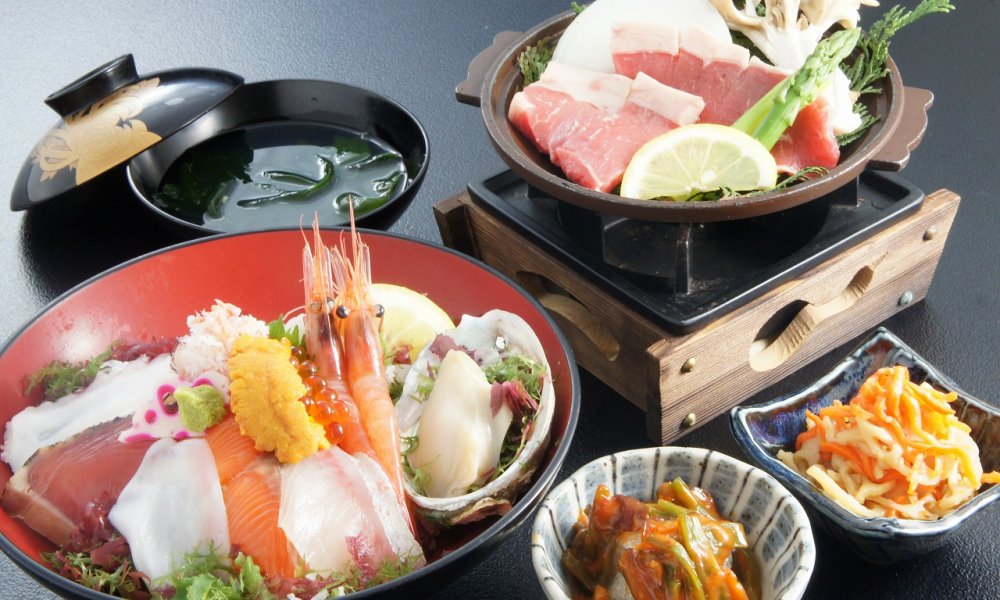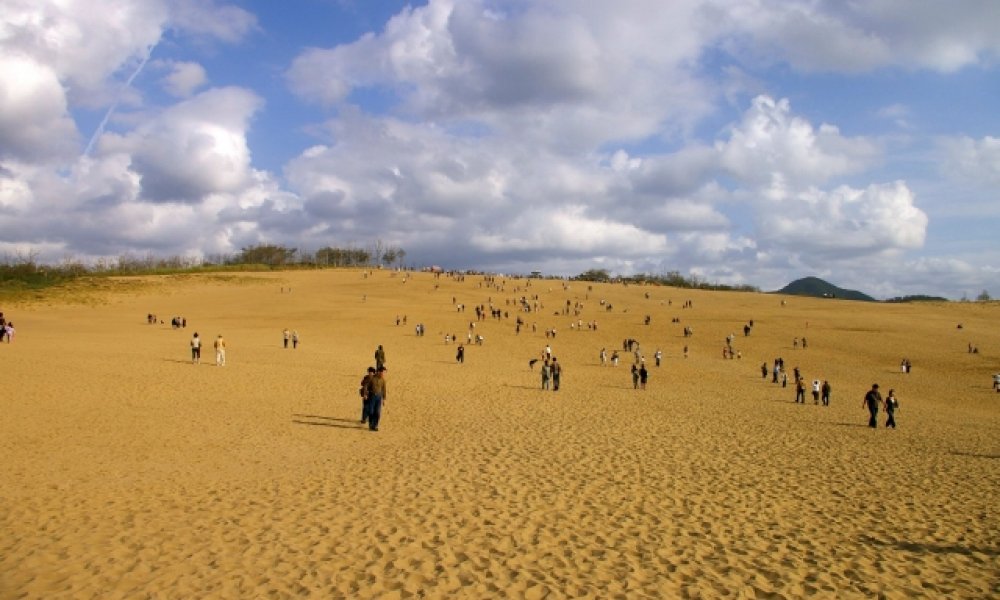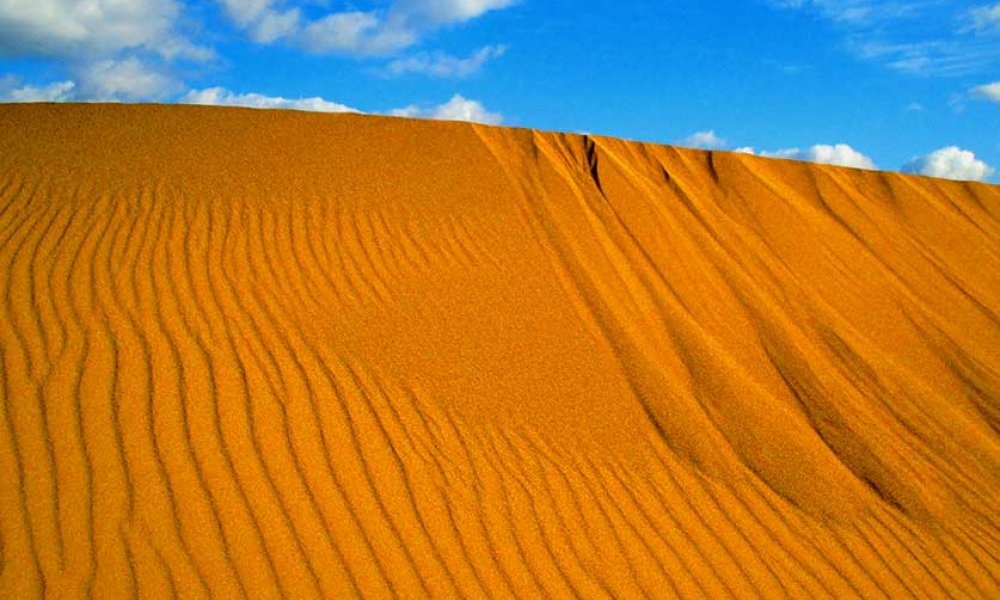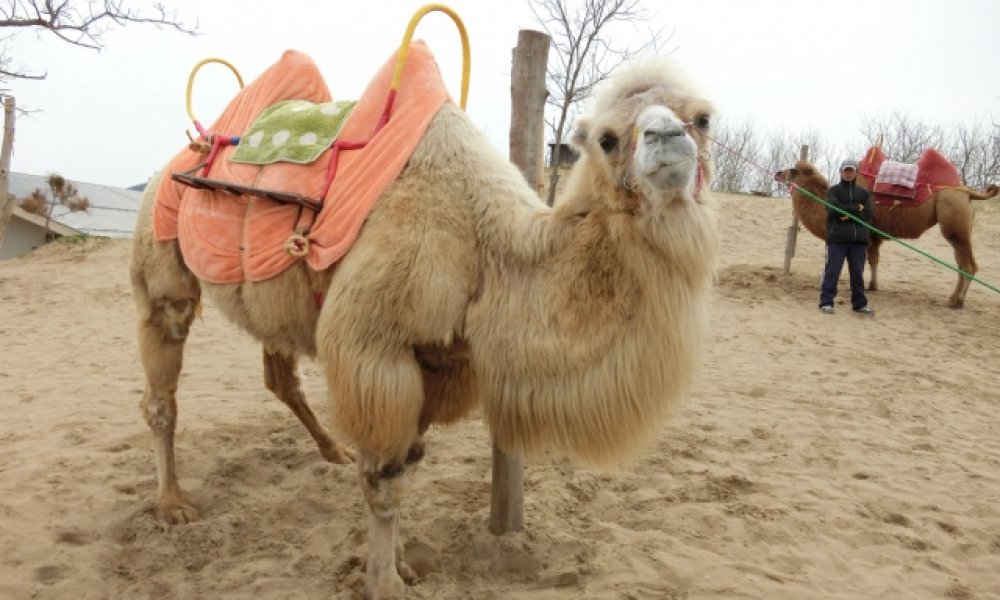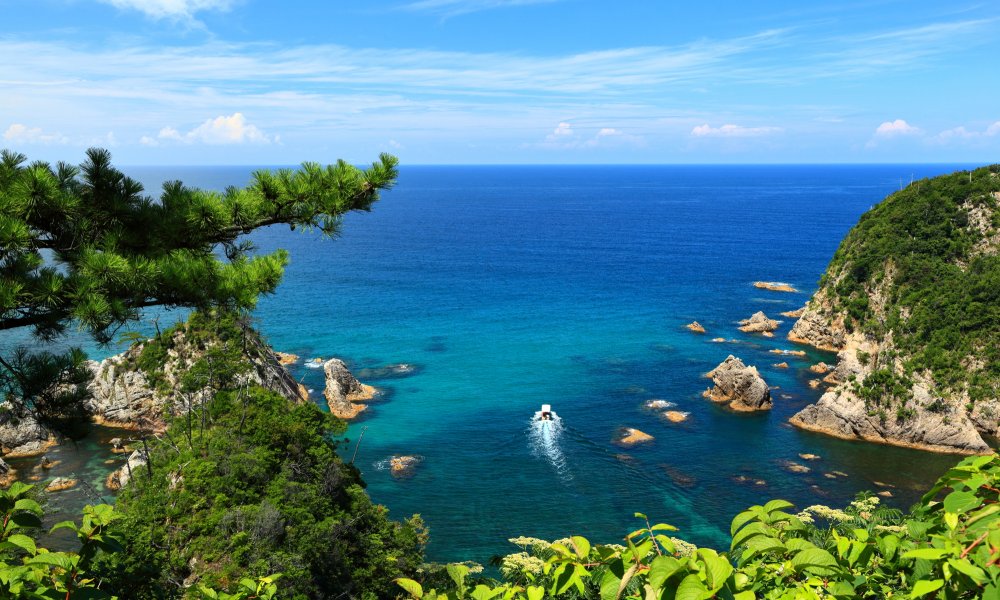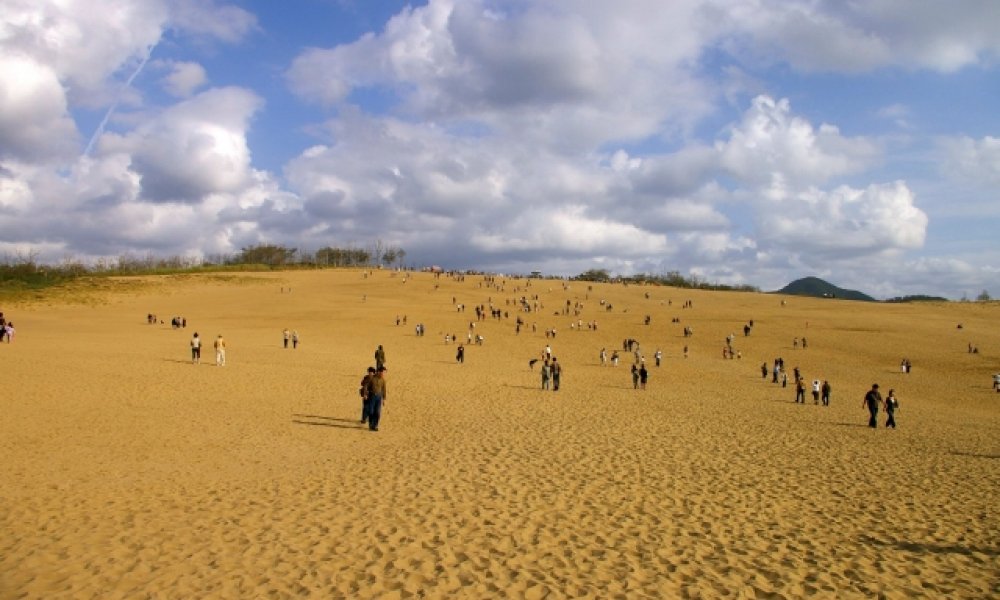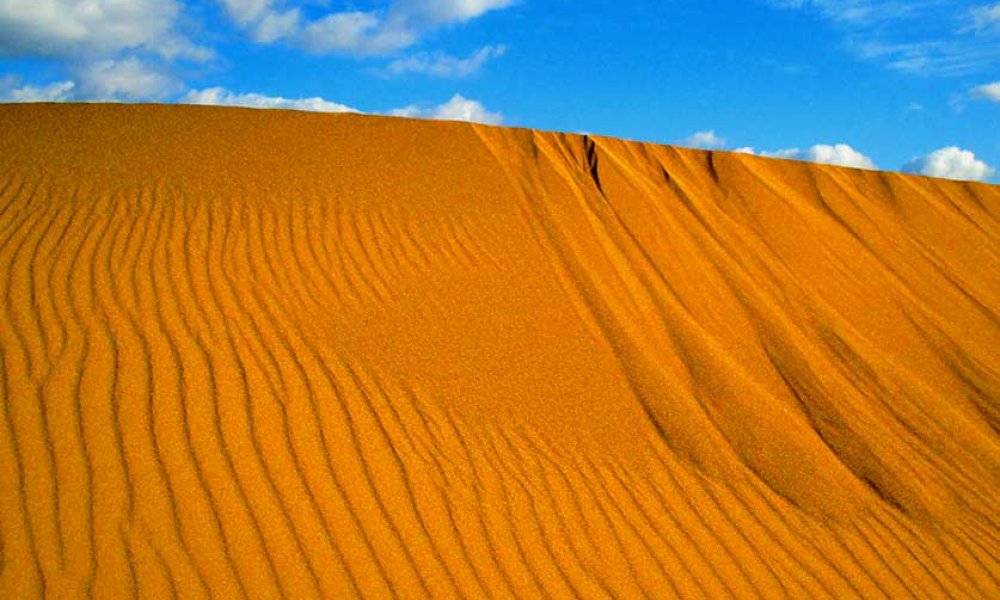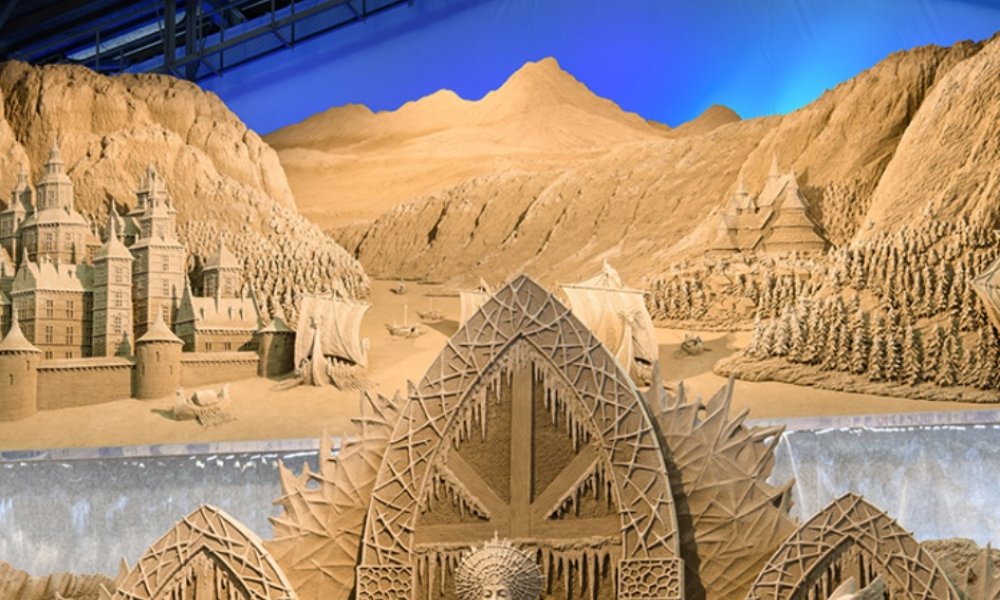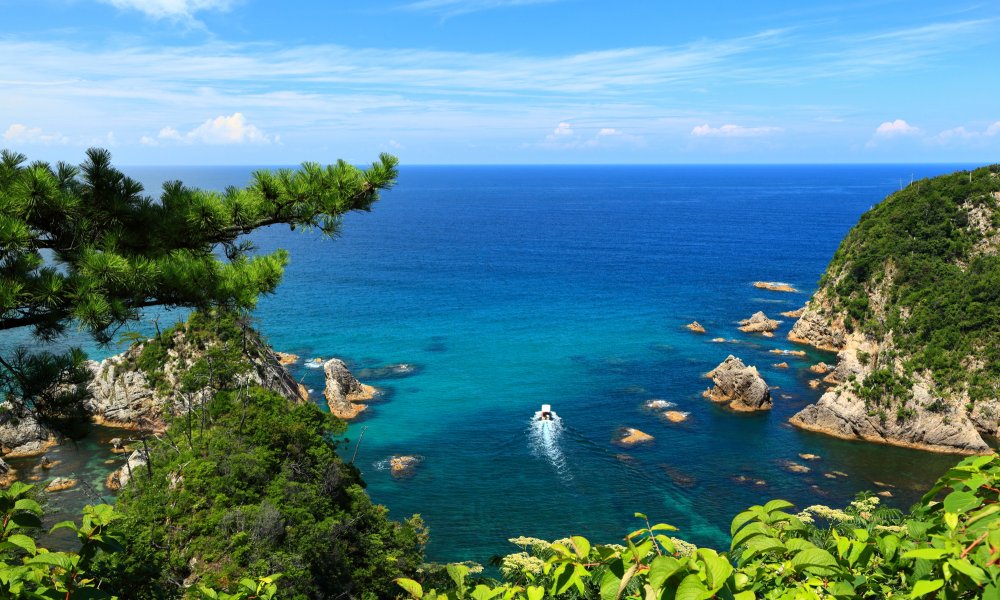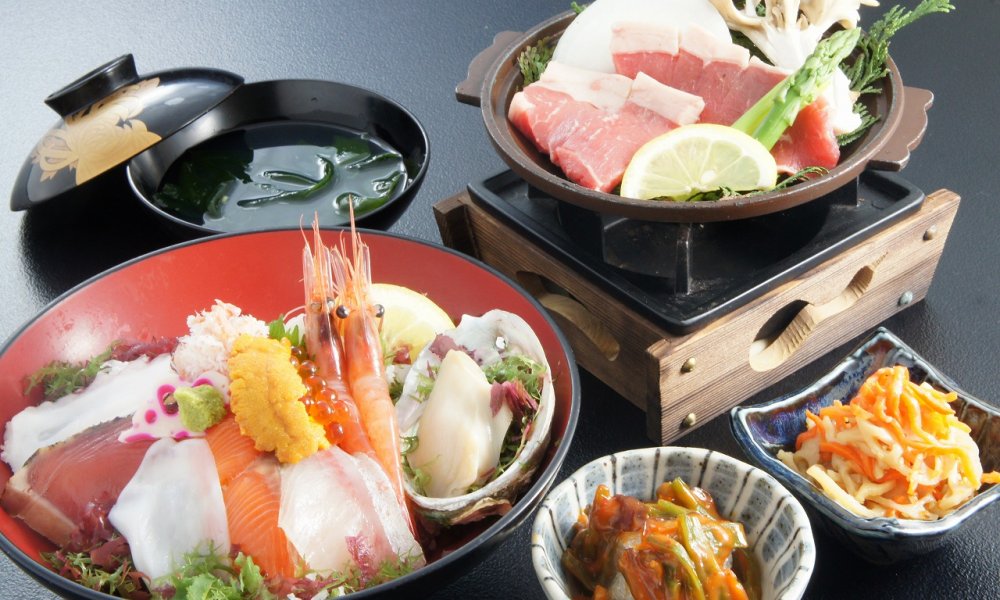 Tottori Sand Dunes, Sand Museum & Uradome Coast Cruise! OC0003
Departure Place

Depart from Osaka
Departure Period

- 2021.11.14
Tour Length

1 day
Language

English (Video interpreter), Chinese (Video interpreter),
Tottori Sand Dunes came into this extraordinary shape in a duration of over 100 thousand years. The huge sand extends for 2.4 kilometers from south to north, and 16 kilometers in east-west direction, and has a maximum elevation of 90 meters. It is the largest scale sand dune of Japan!
Have a spectacular overview of the ria coast with dendritic, treelike outline, as well as the beautiful sand beach and greenery! Enjoy the relaxing cruise ride!  
Lunch is served with rice bowl of 10 kinds of seafood, and grilled beef set meal!
Go to visit the world first sand statue museum! The sand statues of different themes are displayed each year, and the delicate sand art works are very impressive!
Departure Place
Meal(s)
Breakfast : 0 / Lunch : 1 / Supper : 0
07:30
Departure from Osaka (Gathering at 07:15am)
11:00
Uradome Coast Cruise
(Enjoy the dynamic landscape accredited by UNESCO, World Geo Park/ Around 40 mins)
12:00
Tottori Sand Dune Restaurant
(Enjoy over 10 types of seafood sashimi rice bowl & beef steak for lunch!/ Around 60 mins)
13:30
Tottori Sand Dunes and Sand Museum
(Visiting the biggest sand dune in Japan and enjoy the museum as well, museum ticket included/ Around 90 mins)
15:30
Pear Farm
(All-you-can-pick and eat pears between late August and November/ Around 30 mins)
16:00
Tofuchikuwa no Sato Chimura
(Shopping with Tottori's specialty - Tofu Chikuwa/ Around 20 mins)
19:15
Arrival at Osaka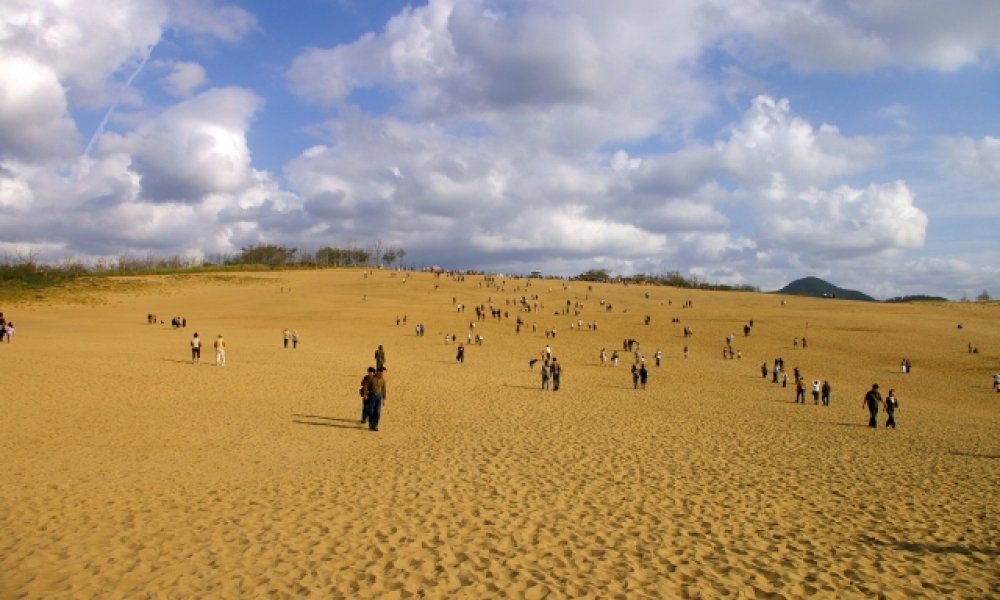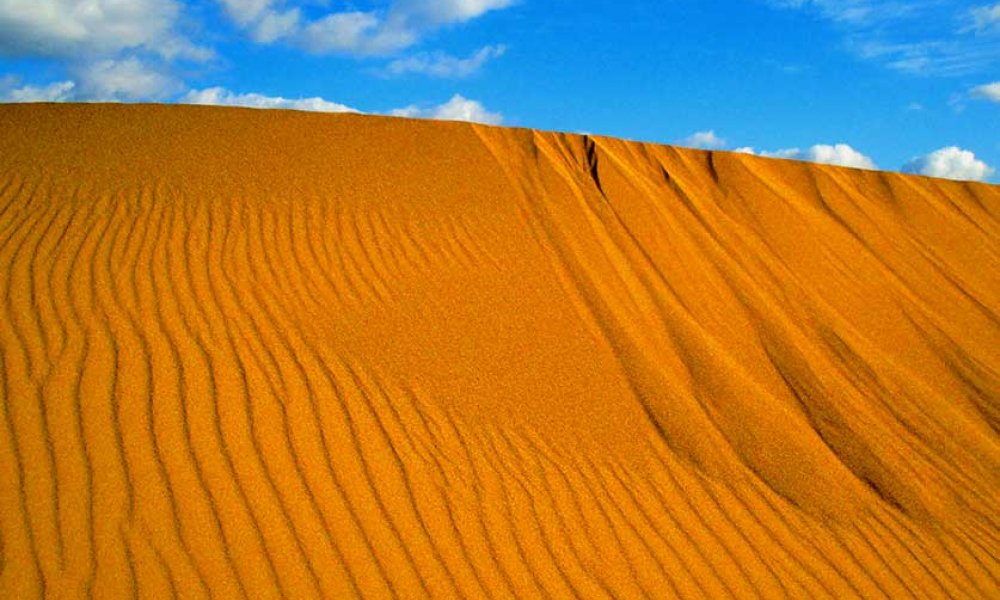 Tottori Sand Dune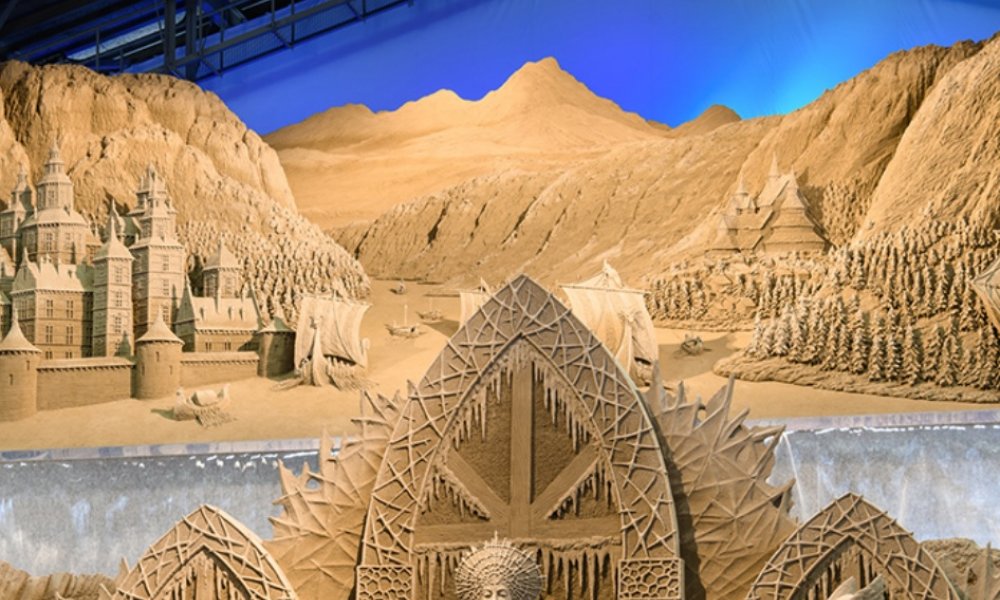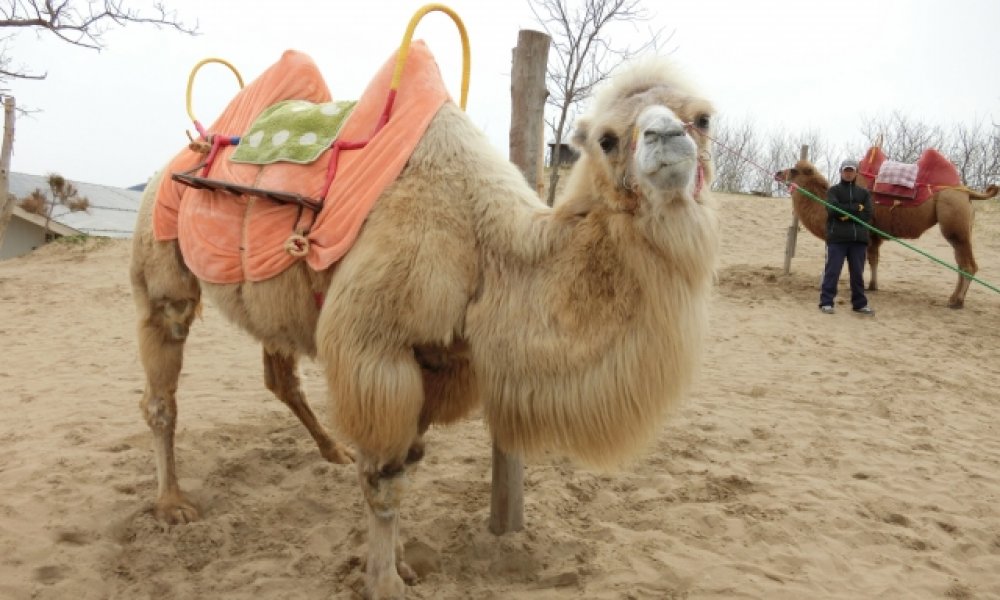 Sand Museum and Tottori Sand Dunes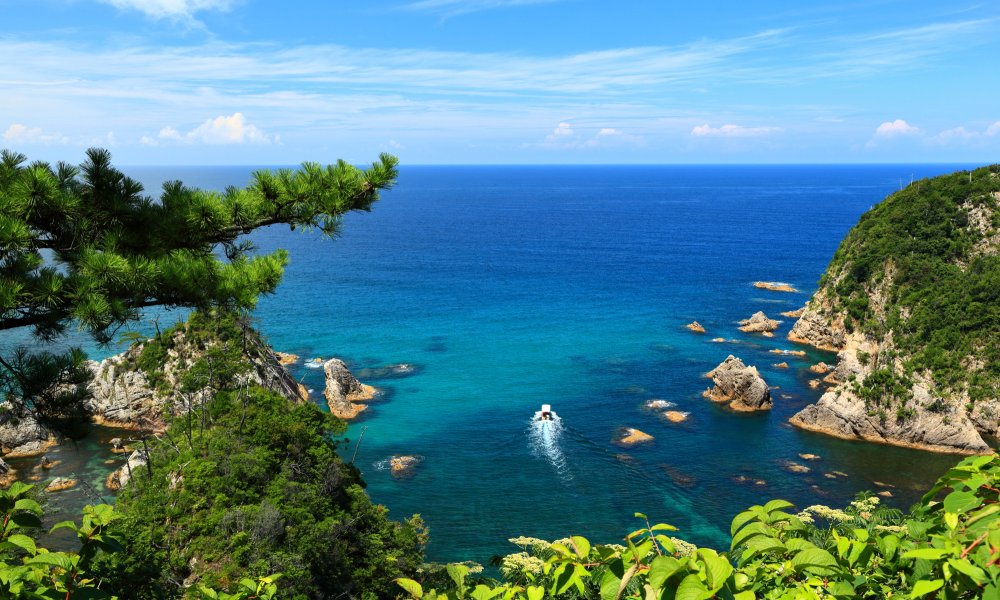 Uratomi Coast Cruise
Destination
Tottori
Language
English (Video interpreter), Chinese (Video interpreter)
Language Support

There will be no guide introduction of sightseeing. Written guidance will be offered to participants of their preferable language (English, simplified and traditional Chinese). Arrival and departure time, sightseeing duration will be shown on the written guidance.

Minimum number of participants for operation
15 persons
There is a minimum number of participants to confirm tour departure. If tour is not operated, we will make notification 14days ahead of tour and make full refund to participants.
Notes

Tour guide staff speaks Japanese. Language support of video translation or automatic translation machine will be used. Also written tour guide in English or traditional Chinese will be given to participants on the day.
Schedule may be changed or cut due to actual traffic condition or other uncontrollable incidents. Please kindly be noted.
In the case of small number of participants, rental car may be arranged for tour departure.
This tour is operated on the basis of Japanese tourist industry regulation.
In the event that Uradome Coast Cruise is not operated due to weather condition, souvenirs will be given and no refund will be made. Please kindly be noted.
Pear picking is available for tours between late August and November.
Camel riding on Tottri Sand Dune costs extra 1300 JPY per person. There is a chance that camel is not available for riding. Please kindly be noted.
Shopping at Tofuchikuwa no Sato Chimura may be cut due to actual schedule.
Cancellation Policy
| | |
| --- | --- |
| 10th day prior to the tour date | 20% of the tour fee |
| 7th day prior to the tour date | 30% of the tour fee |
| 1th day prior to the tour date | 40% of the tour fee |
| On the day the tour starts | 100% of the tour fee |
Book Now !