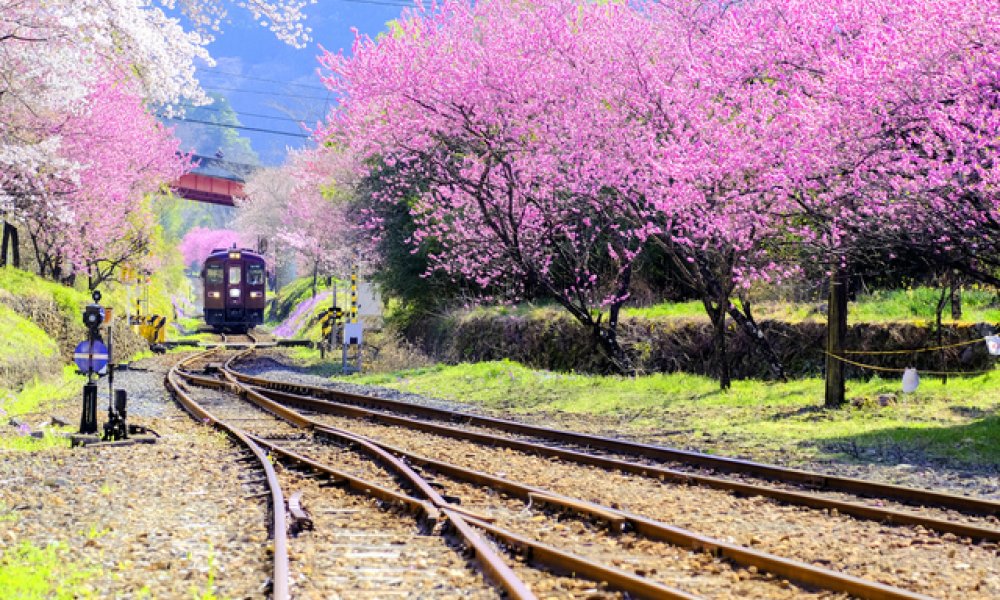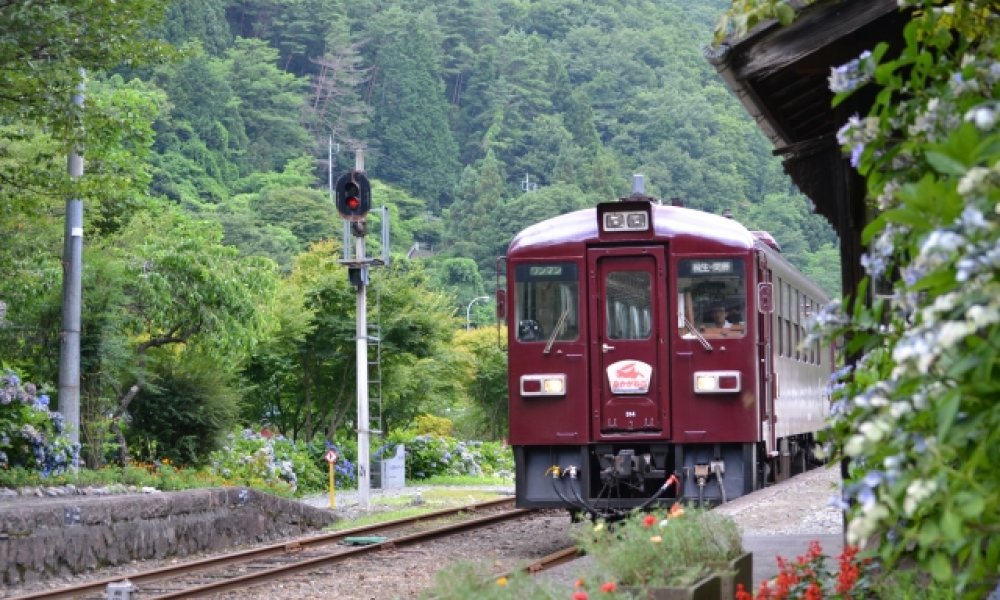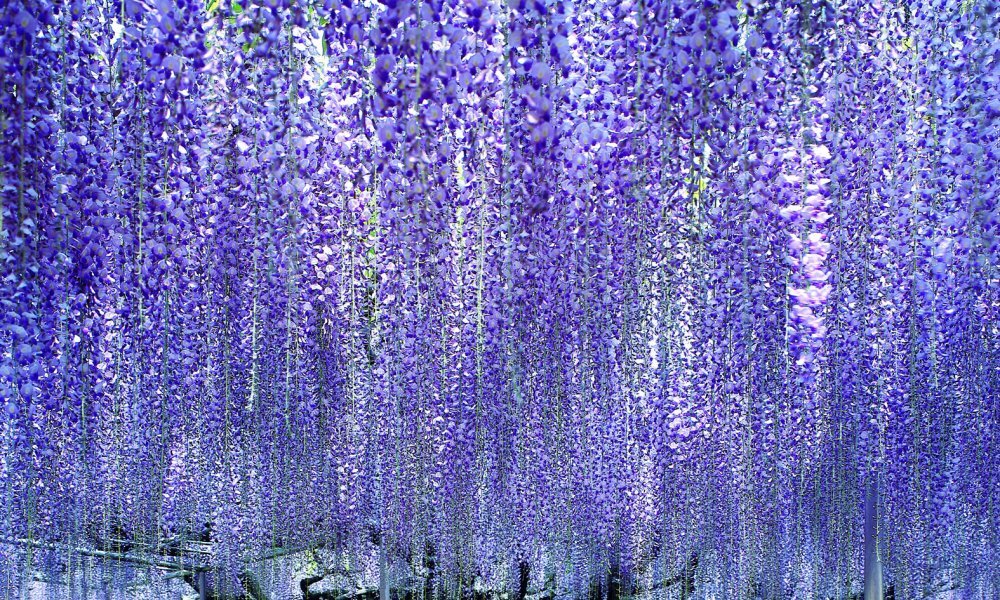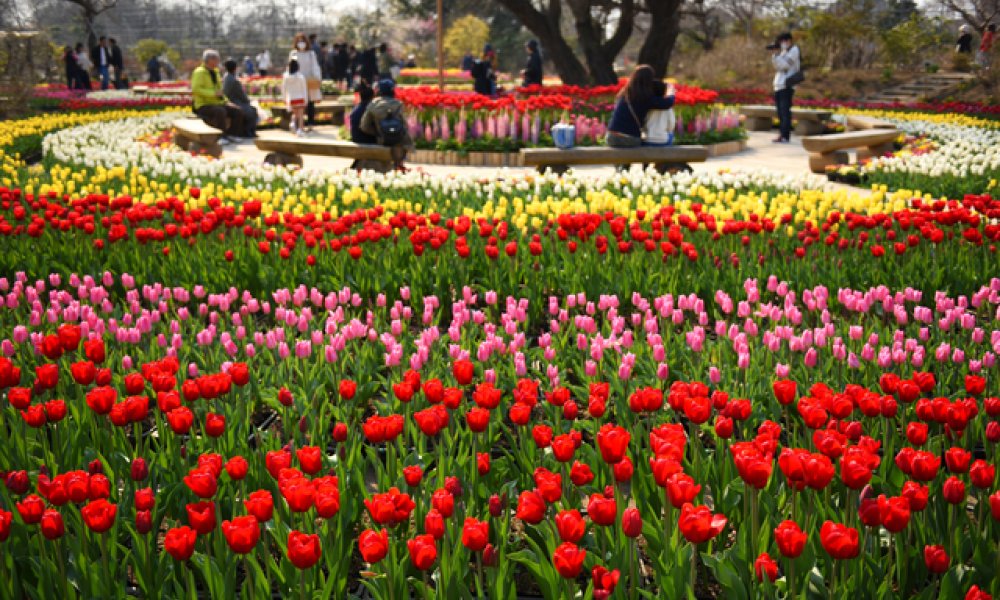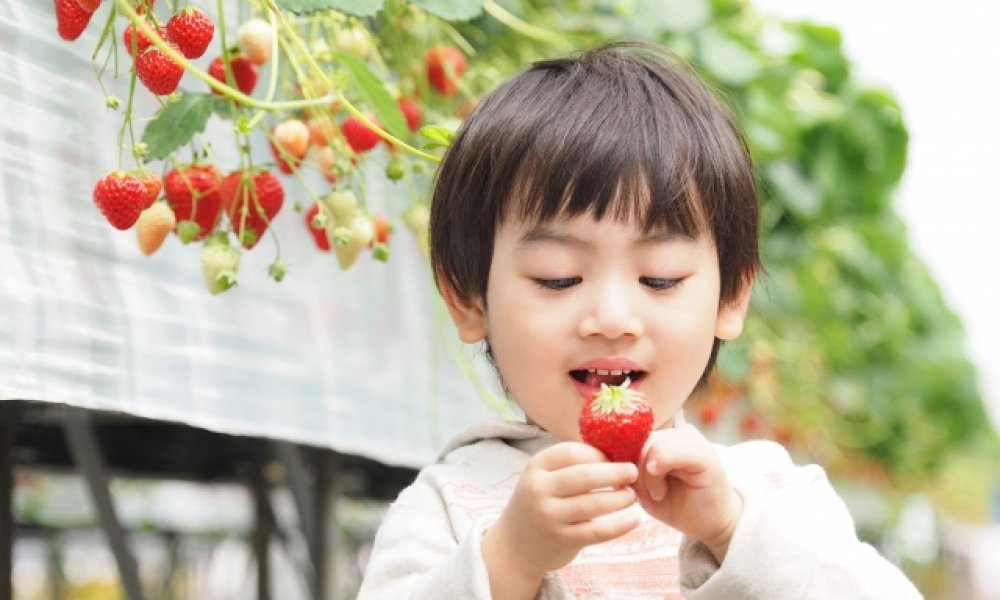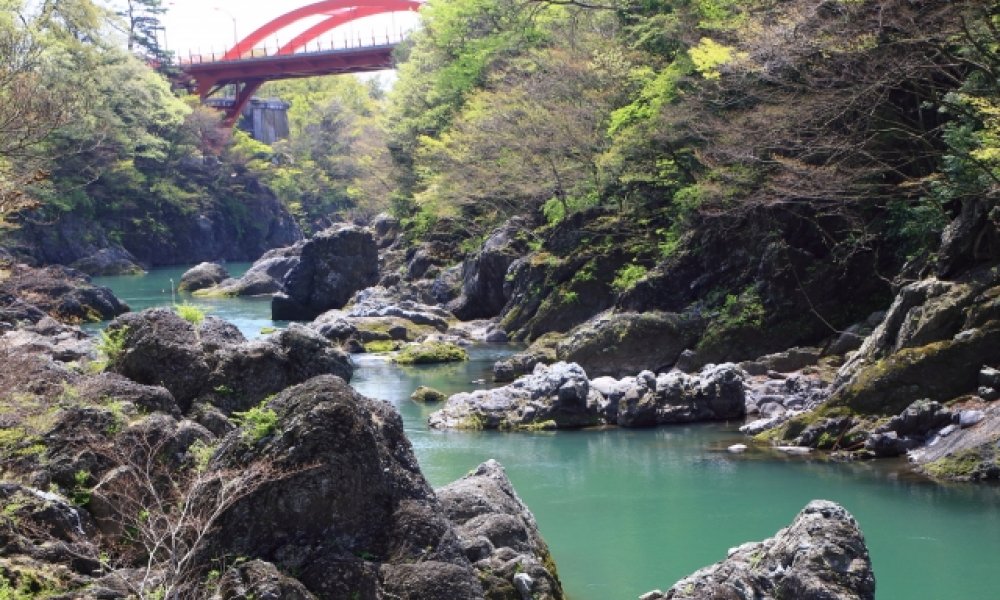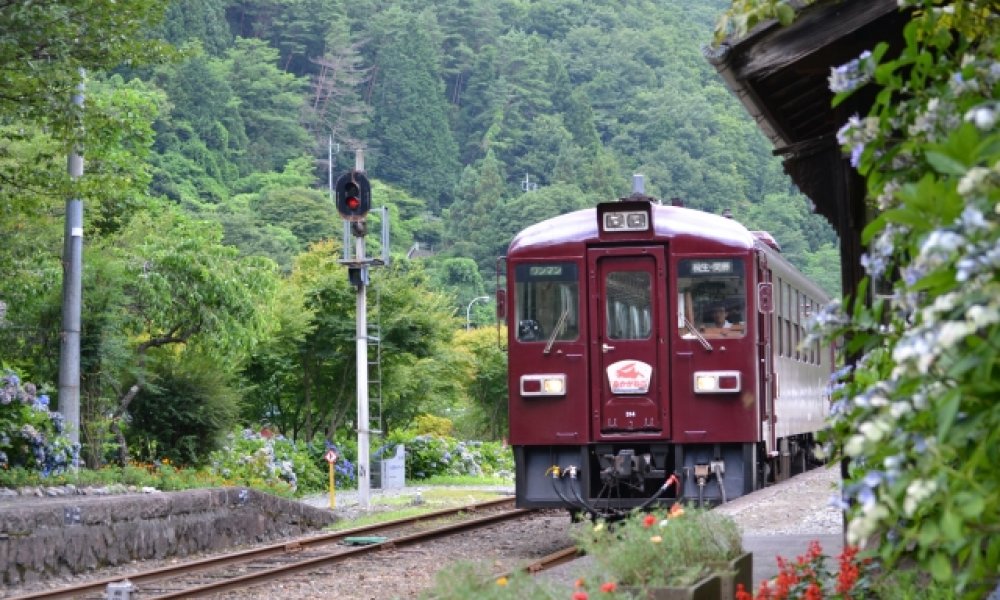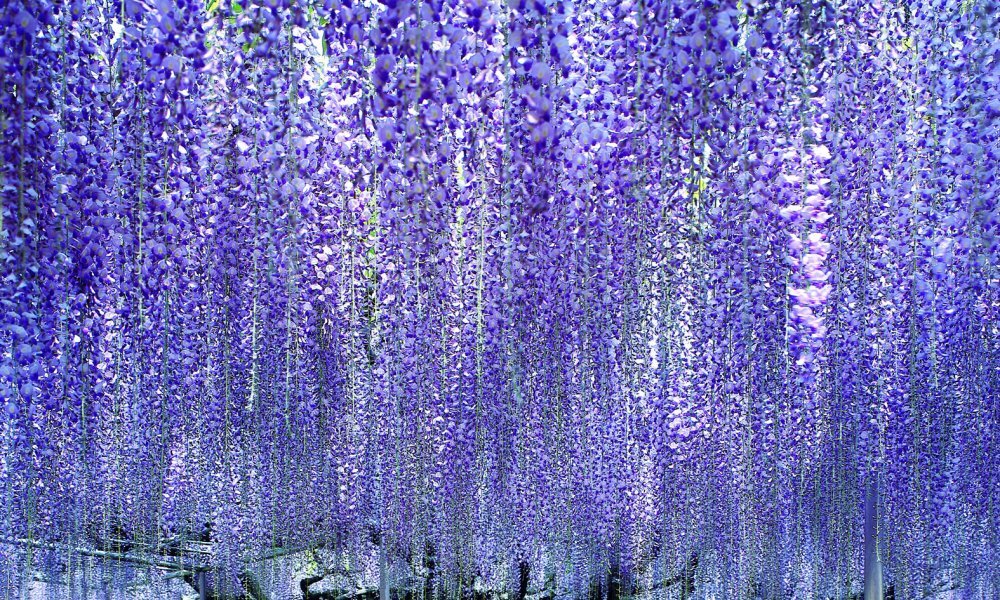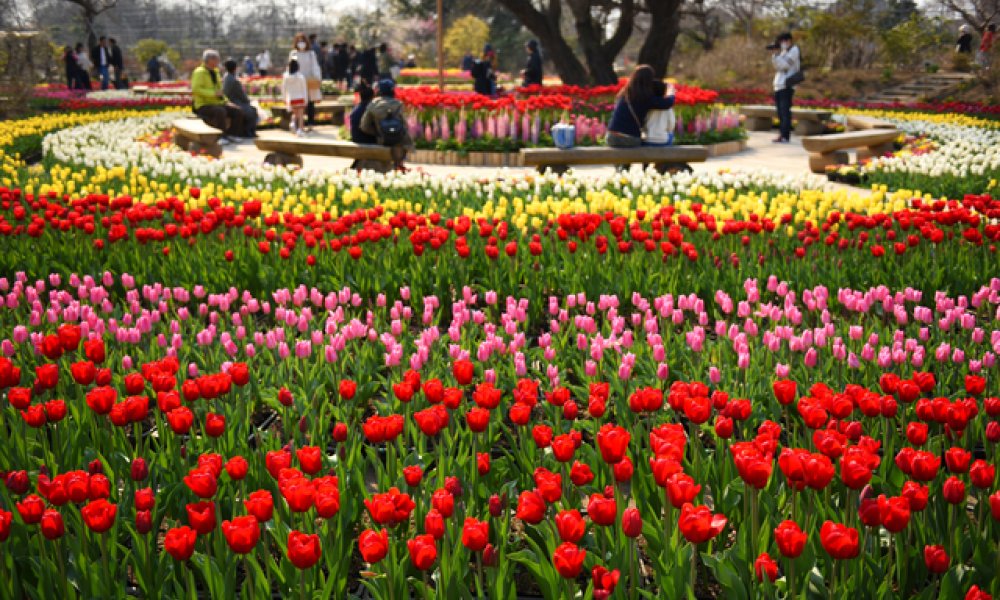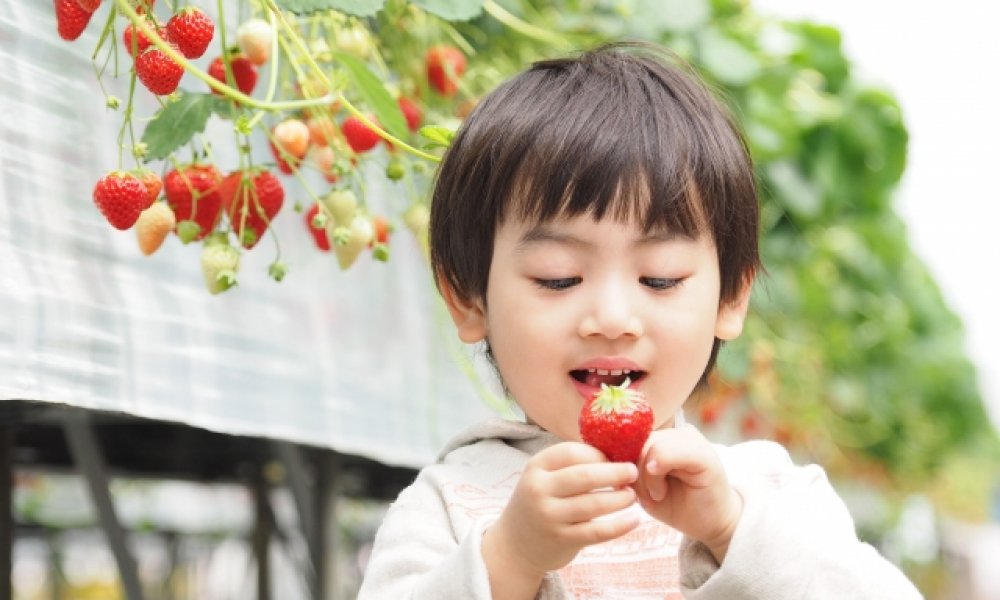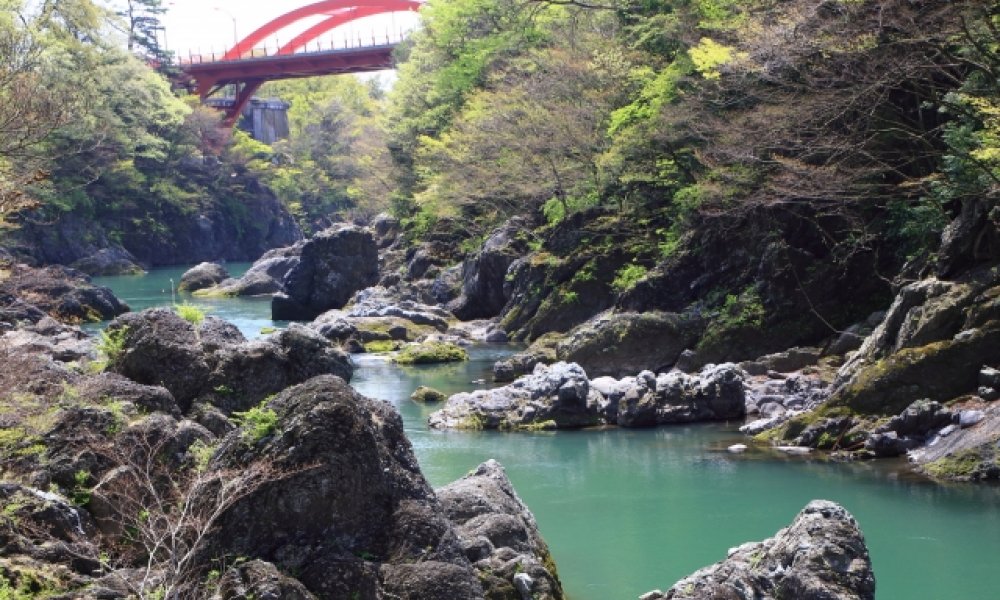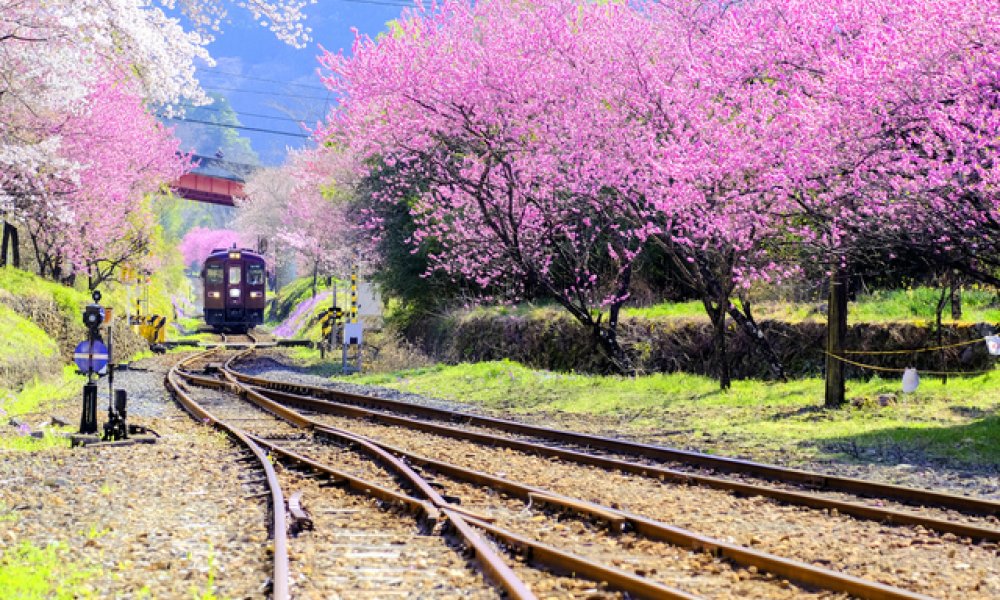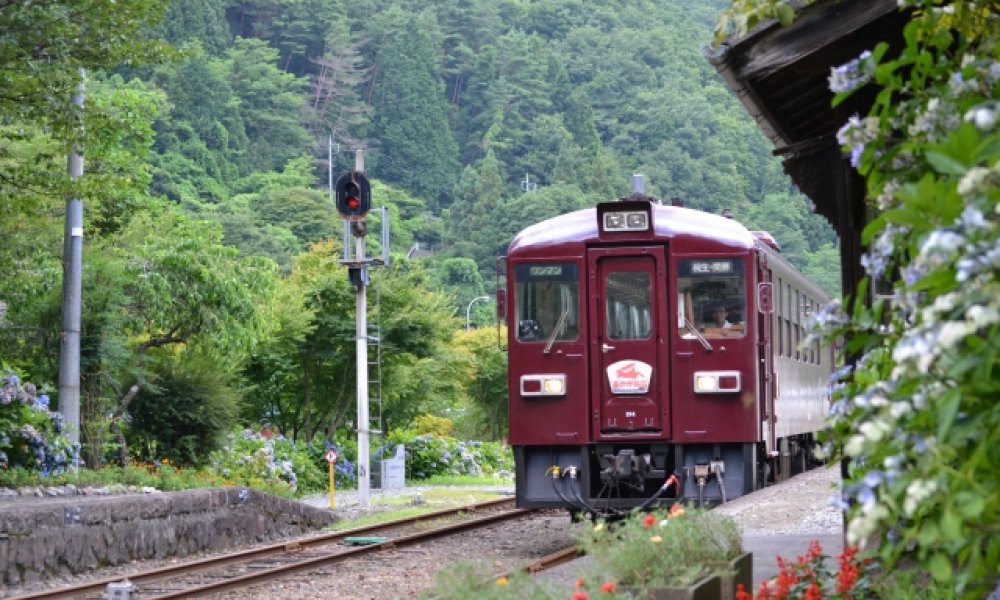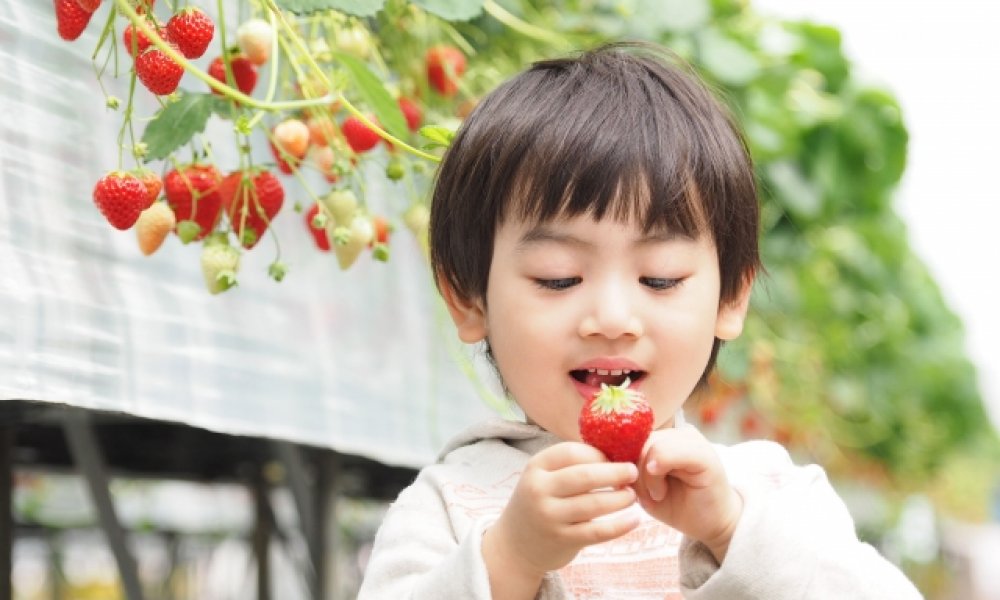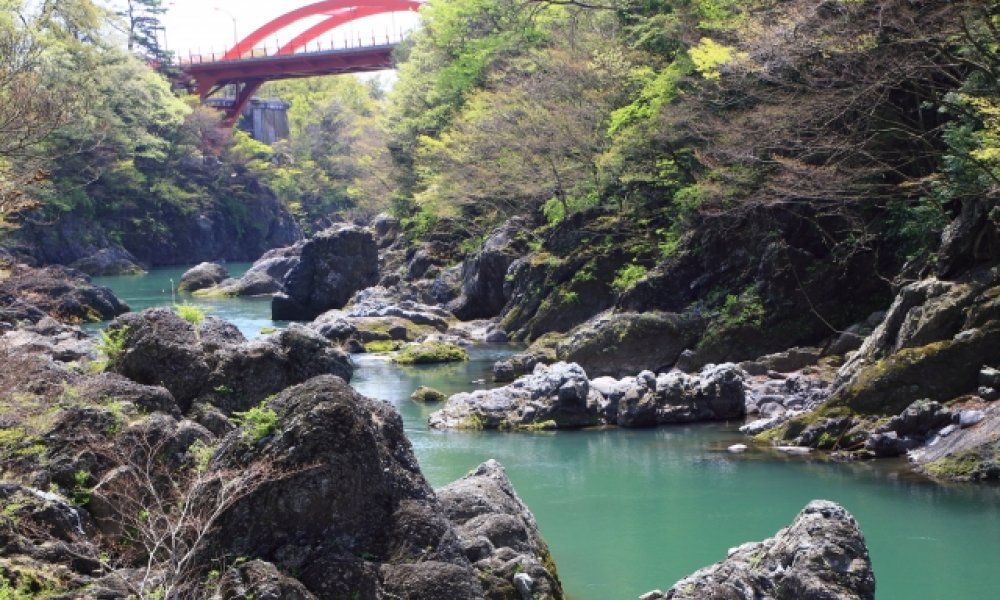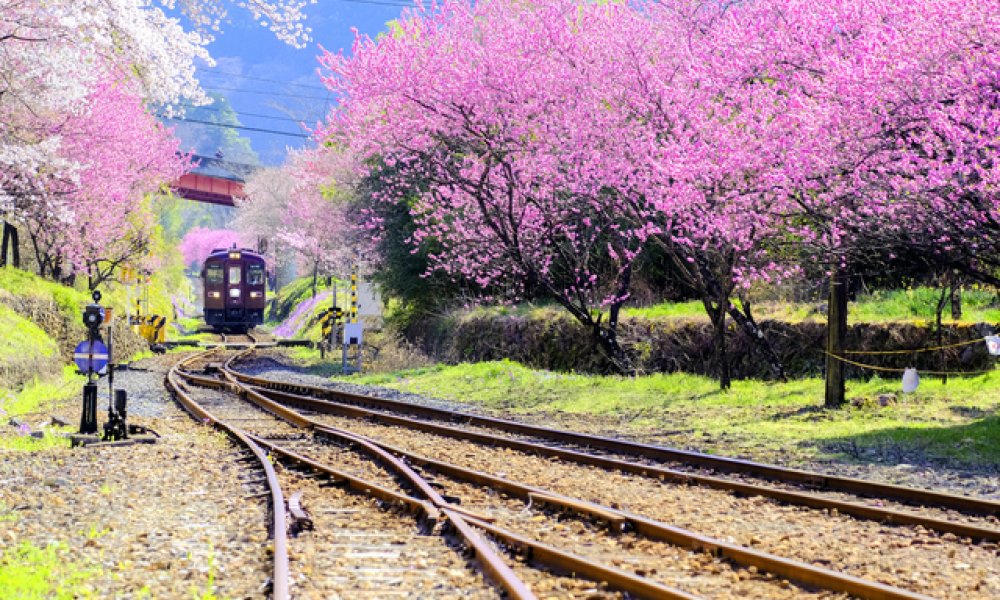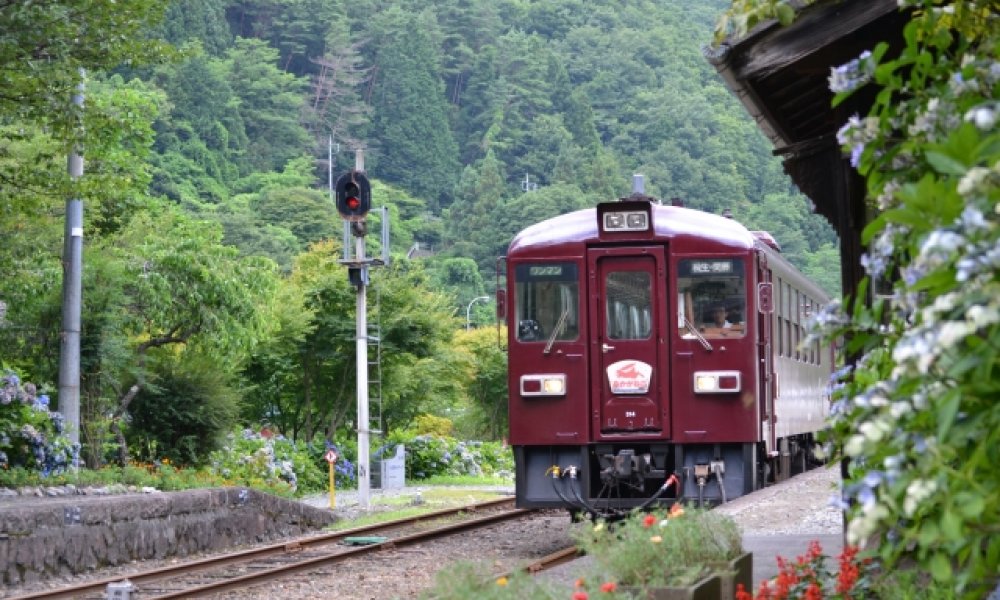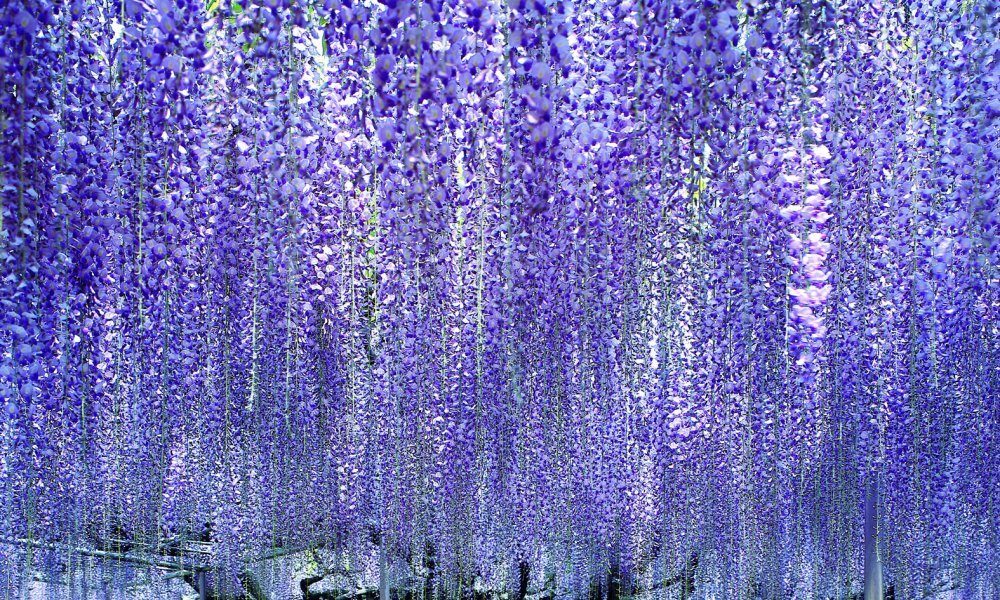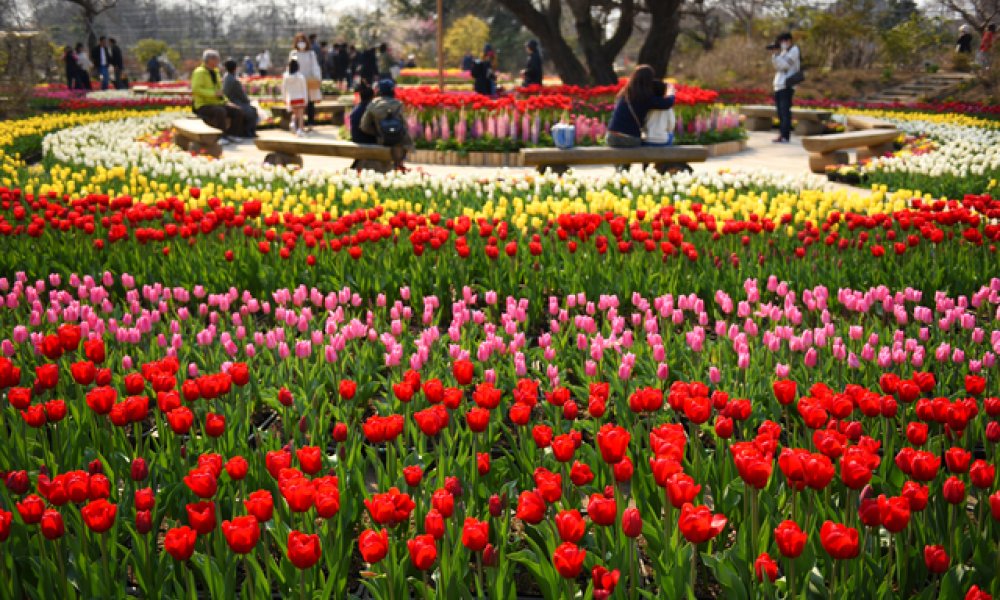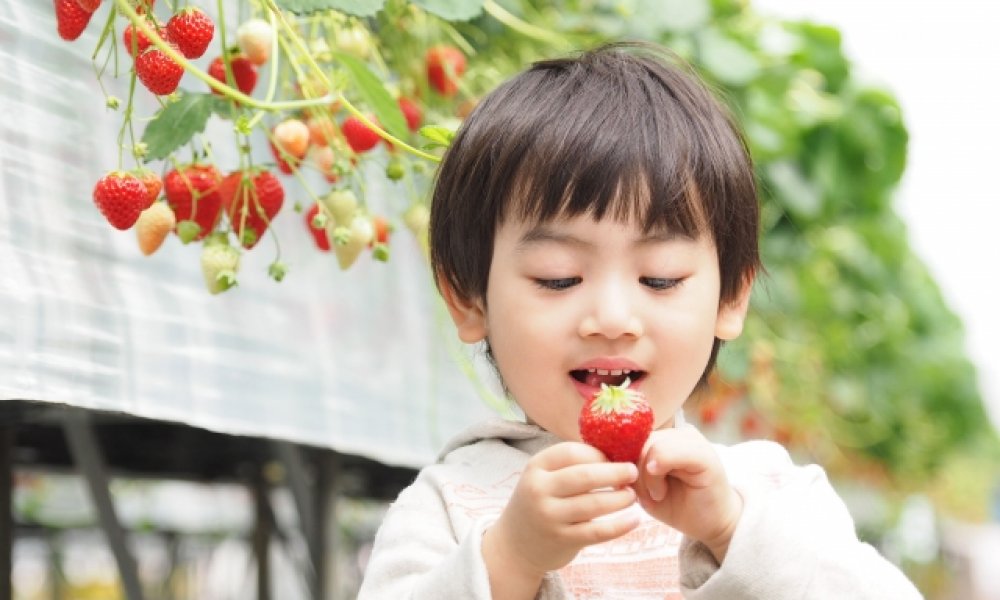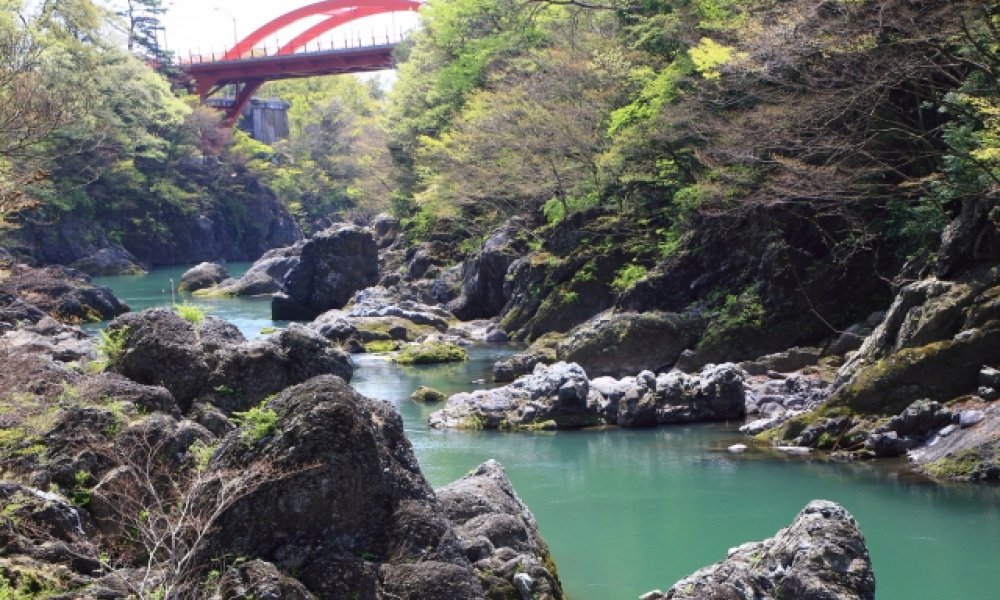 Enjoy Gunma's Seasonal Landscape! Watarase Valley Railway, Takatsudokyo,Ashikaga Flower Park and Strawberry Picking! TC0020
Departure Place

Depart from Tokyo
Departure Period

2021.04.02 - 2021.05.07
Tour Length

1 day
Language

English, Chinese,
Board the Watarase Valley Railway and view the idyllic scenery while on the train ride. The atmosphere of "Kobe station"is very pleasant!
There is promenade equipped along Watarase Valley- take laid-back stroll while overviewing the various beautiful scenery in the valley!
Lunch is held at nostalgic "Mizunuma Onsen Station". After lunch please enjoy a stroll along the mountain stream. It is possible to take a hot spring bath with extra charge of 600 yen per person.
Visit the popular Ashikaga Flower Park. Beautiful flowers bloom in the garden from March to the end of May.
Please enjoy strawberry picking and all-you-can-eat in the garden!
Departure Place
Meal(s)
Breakfast : 0 / Lunch : 1 / Supper : 0
07:45
Shinjuku Center Building by Shinjuku West Exit
09:30
Tochigi Orchard
(Enjoy strawberry picking and all-you-can-eat/ Around 30mins)
11:10
Takatsudokyo Gorge
(Free stroll/ Around 50mins)
12:30
Mizunuma Station Onsen Center
(Lunch is served with cucumber udon noodle and rice bowl topped with pork cutlet/ Around 60mins)
14:03
goudo Station
(Take on the railway ride from here and enjoy the tranquil landscape outside train window/ Around 20mins)
14:20
Mizunuma Station
15:30
Ashikaga Flower Park
(View seasonal flowers/ Around 60~90mins )
Hanyu Service Area
(Shopping)
19:00
Arrival at Shinjuku
Pay now or later
Payment for this tour can be made on departure day, and you can pay by cash or credit card.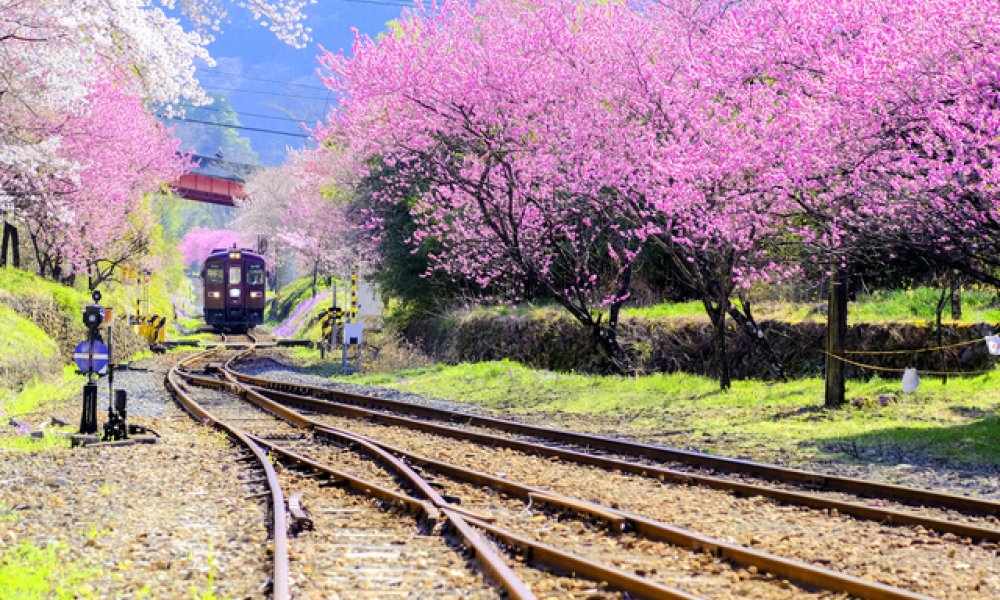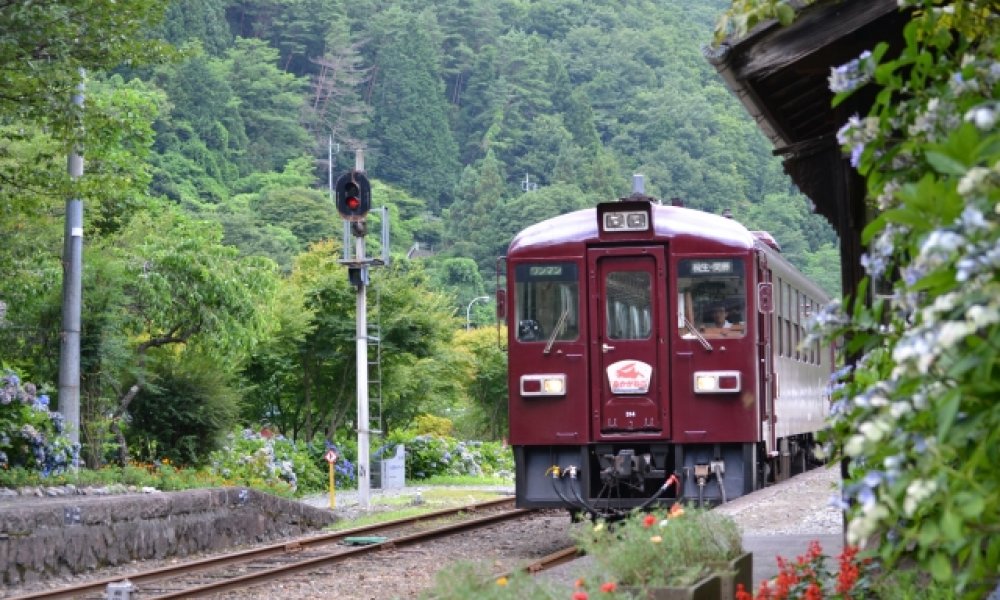 Watarase Valley Railway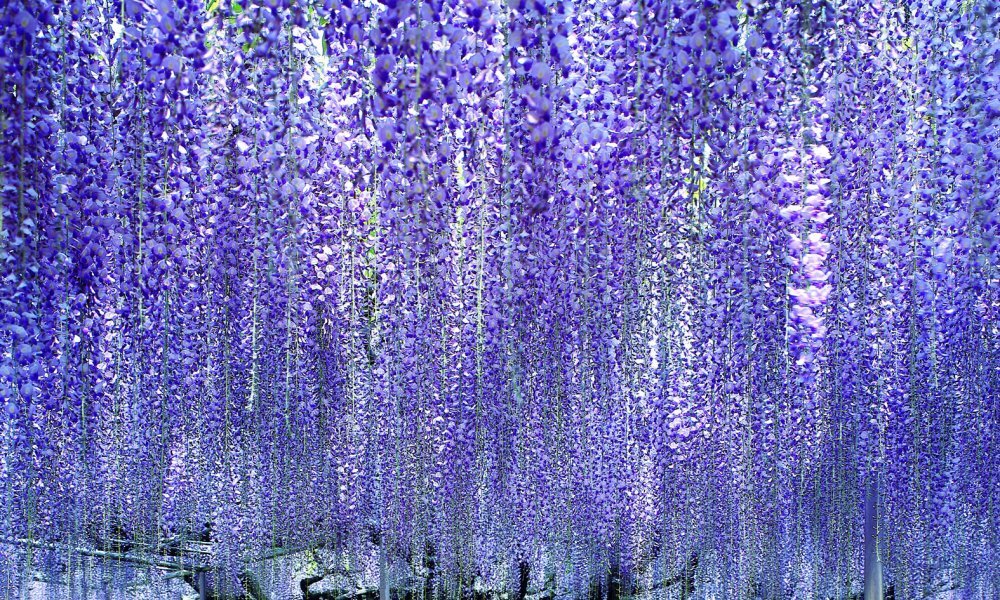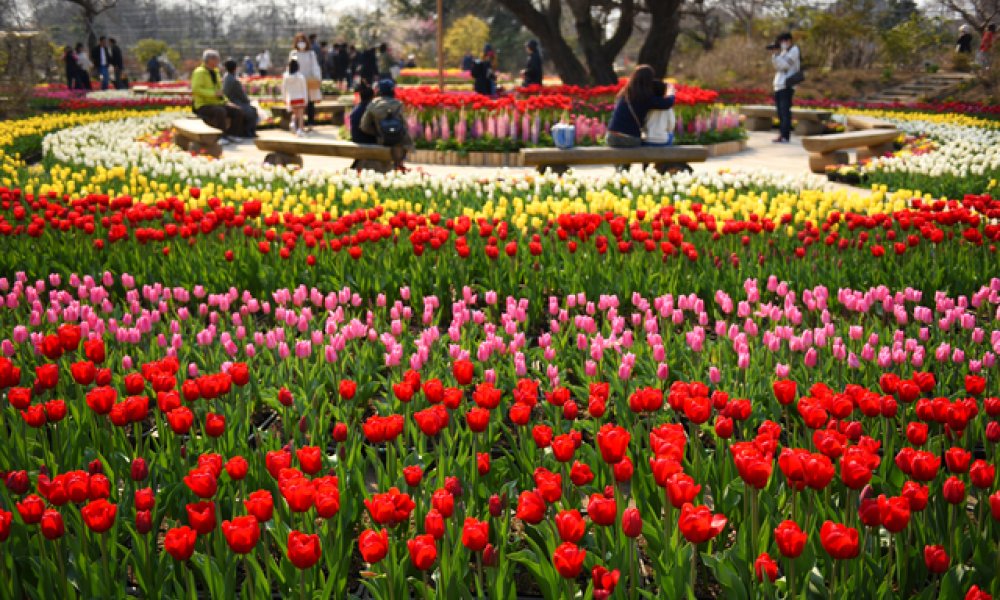 Ashikaga Flower Park Fuji Flowers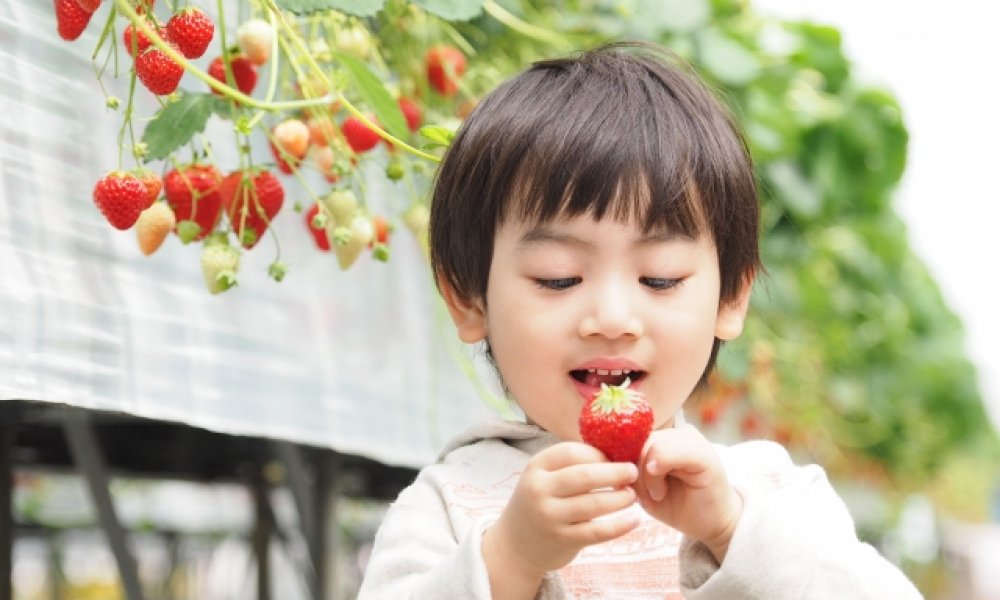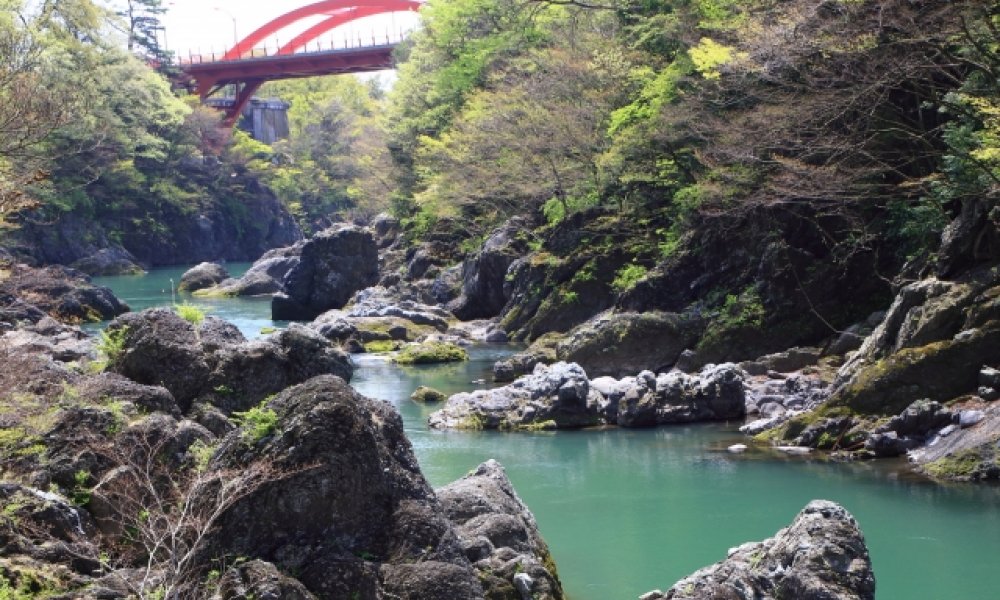 Strawberry Picking
Destination
Takatsudokyo, Ashikaga Flower Park
Language
English, Chinese
Language Support

During the tour, tourist information will be broadcast on the tour bus. In addition on the departure day, we will distribute travel voucher which written in your desire language. (English or Chinese) Tour itinerary and departure time at different sightseeing spots will also be written.

Staff who can speak English or Chinese will accompany the tour. Ipad may be used for video translation.

Minimum number of participants for operation
4 persons
Notes

Schedule may be changed or cut due to actual traffic condition or other uncontrollable incidents. Please kindly be noted.
This tour is operated on the basis of Japanese tourist industry regulation.
It is estimated time by schedule. Actual arrival time may vary in accordance with traffic condition.
Sightseeings in the schedule may be changed for actual situation.
Watarase Railway seats are non-reserved. There is a chance that no seat will be available for sitting during period of congestion. Please kindly be noted.
Watarase Railway is not a trolley train. Please kindly be noted.
Lunch at Mizunuma Station Onsen Center may be changed to bento box inside the bus. Therefore lunch content will be different from what is scheduled.
Different flowers bloom in various time period.
Cancellation Policy
| | |
| --- | --- |
| 10th day prior to the tour date | 20% of the tour fee |
| 7th day prior to the tour date | 30% of the tour fee |
| 1th day prior to the tour date | 40% of the tour fee |
| On the day the tour starts | 100% of the tour fee |
Book Now !